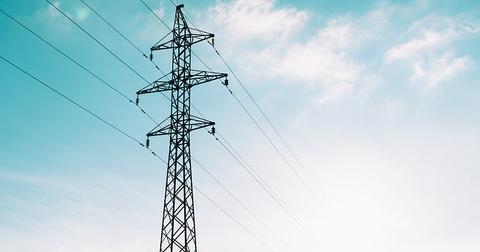 These Three Utilities Have Delivered Maximum Long-Term Returns
By Vineet Kulkarni

Updated
Utilities: Not just a safe haven
Utilities are seen as one of the more boring sectors in the broader markets mainly due to their stocks' slow movements. However, when it comes to dividend yields and safety concerns, investors tend to turn to these defensives.
Interestingly, utilities have not only proved to be a shelter amid market uncertainty, but they have also significantly beaten broader markets in the long term.
Article continues below advertisement
Total returns
In the last five years, broader utilities (XLU) on an average have returned 70%, while the S&P 500 has returned 63%. Utilities' stable earnings growth and consistent but growing dividends have largely made the difference. In the past 12 months, utilities at large have returned 21%, and the overall return from the broader market has come in at just 3%.
In this series, we'll look at the utility stocks that have delivered the highest total returns over the past five years. These stocks have substantially outperformed the broader markets as well in the period. We've considered both dividends paid and capital appreciation in our calculations of total returns.
NextEra Energy (NEE), the biggest utility by market cap, has returned 136% in the last five years. Its relatively fast earnings growth has facilitated its superior dividend growth. It's been consistently outperforming its peers and the broader markets for the last several years.
Natural gas utility NiSource (NI) has returned 130%, while CMS Energy (CMS) has returned 125% in the last five years. NEE and CMS have consistently outperformed their peers and the broader markets in the last one- and three-year periods as well.
Total returns from top-yielding utilities Southern Company (SO) and Duke Energy (DUK) have come in at ~55% each in the last five years, underperforming utilities at large.