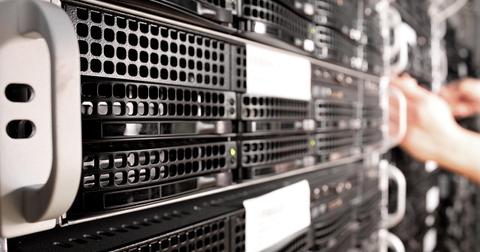 Survey: AMD's EPYC Server CPUs Are Popular
By Puja Tayal

Updated
AMD in the server CPU space
Overall, 2019 is important for Advanced Micro Devices (AMD). The company is set to overtake Intel (INTC) in process node technology by launching PC and server CPUs (central processing units) on TSMC's (TSM) 7nm (nanometer) node in 2019. TSMC's 7nm node is equivalent to Intel's 10nm node. Intel plans to launch its 10nm server CPUs in 2020. AMD will have a one-year advantage over Intel, which will likely help it gain share in the server CPU market.
During the fourth-quarter earnings call, AMD's CEO Lisa Su stated that the company achieved a mid-single-digit share in the server CPU market in 2018. The company aims to achieve a double-digit market share in the next 12–18 months. Will AMD meet its target?
Article continues below advertisement
What enterprises think about AMD?
A new survey showed that AMD is slowly gaining ground in the server CPU market, especially among large enterprise businesses. AMD's key advantage is that it provides better value for money than Intel with its cheaper EPYC CPUs.
The 2019 State of Servers survey by Spiceworks surveyed more than 500 IT decision makers and found that 16% of those surveyed have AMD-powered on-premises servers. The number is expected to grow to 21% in the next two years. The survey also showed that more enterprises were using AMD than SMBs (small and mid-sized businesses).
While AMD is gaining ground, Intel remains the dominant player in the server CPU market. The survey showed that 93% of businesses surveyed use Intel server CPUs largely because of its market dominance. The number is expected to grow to 95% in the next two years. AMD and Intel's market share is more than 100%. Some of the surveyed companies will likely use both companies' server CPUs.
While the survey shows that AMD's server CPUs are being welcomed by enterprises, one Intel partner thinks that challenges lie ahead for AMD in the enterprise market.