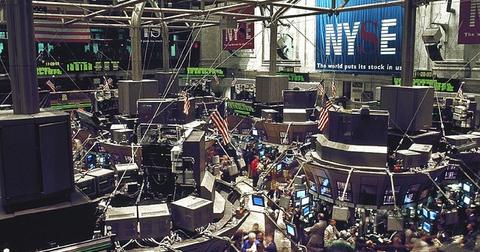 Markets Weak despite Mueller Report: 'It's the Economy, Stupid'
By Mohit Oberoi, CFA

Updated
Futures
Futures are pointing to a weak opening for the S&P 500 Index (SPY) and the NASDAQ Composite Index (QQQ). Over the weekend, US Attorney General William Barr released a summary of the probe by Special Counsel Robert Mueller.
The summary said of Mueller's report, "[T]he investigation did not establish that members of the Trump Campaign conspired or coordinated with the Russian government in its election interference activities."
Article continues below advertisement
President Trump
After the summary was submitted, US President Donald Trump tweeted, "No Collusion, No Obstruction, Complete and Total EXONERATION. KEEP AMERICA GREAT!" The probe's findings are seen as a win for the president, who has been scrutinized regarding alleged ties with Russia. Meanwhile, the president has cited market returns and a strong economy several times. Earlier this year, Trump tweeted, "You want to see a Stock Market Crash, Impeach Trump."
However, despite Trump getting major relief from the Mueller report, the markets look set to open lower today preceded by a sharp fall on March 22. Apple (AAPL), Amazon (AMZN), Facebook (FB), Alphabet (GOOG), General Electric (GE), NVIDIA (NVDA), and Advanced Micro Devices (AMD) fell 2.0%, 3.0%, 1.1%, 2.1%, 2.8, 3.5%, and 5.4%, respectively, on March 22.
While the Mueller probe removes some political uncertainty, it does little to change the harsh economic reality. As James Carville said during Bill Clinton's 1992 campaign, "It's the economy, stupid."