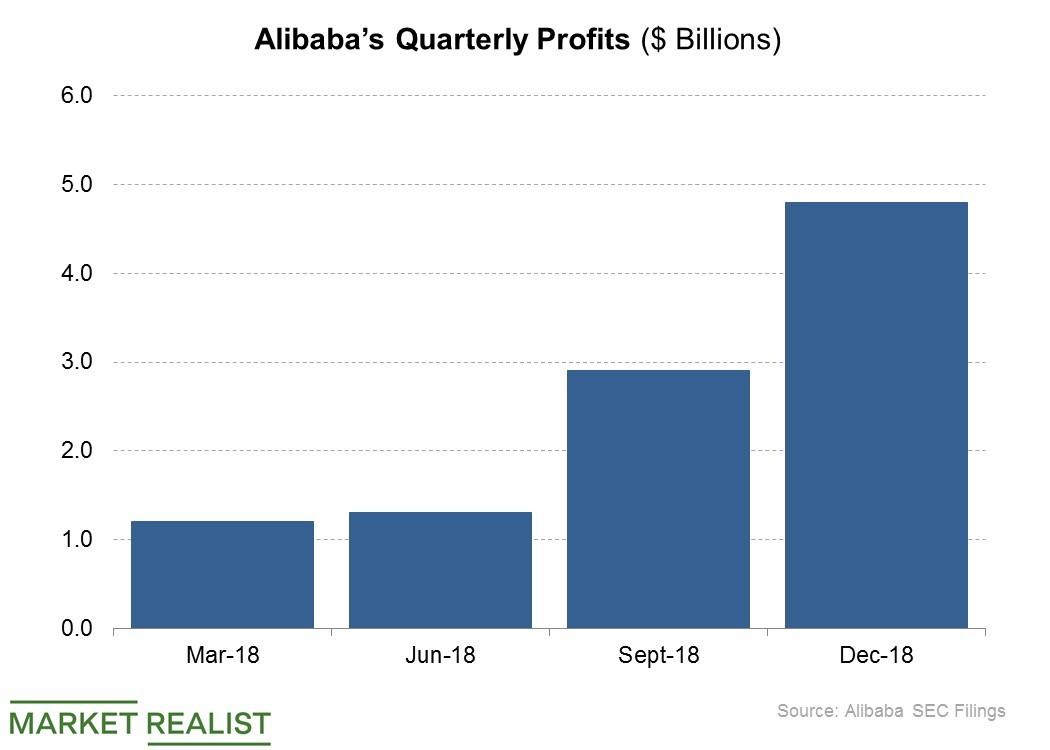 Is Alibaba Narrowing or Widening Divide with Tencent?
By Ruchi Gupta

Mar. 6 2019, Updated 10:33 a.m. ET
Alibaba-Tencent rivalry diving the business world
In China, the competition between Alibaba (BABA) and Tencent (TCEHY) is driving businesses to pick their side. From food delivery to ride-hailing, Alibaba and Tencent typically put their money in rival firms, and sometimes they demand allegiance. As the Wall Street Journal reported last year, Ant Financial required investors seeking to purchase a stake in it to agree not to raise money for competitors backed by Tencent and JD.com (JD). Ant is an affiliate of Alibaba, and it operates Alipay mobile payment service, which competes with Tencent's WeChat Pay.
Article continues below advertisement
Alibaba's confounding investment
Just when the divide between Alibaba and Tencent appeared to be widening, Alibaba recently made a surprise investment move. It bought a stake in China International Capital (or CICC), a Chinese investment bank in which Tencent also owns a sizeable stake. Alibaba and Tencent now own almost equal stakes in CICC, according to a Wall Street Journal report.
Does Alibaba's investment in CICC signal a possible truce between Tencent and Alibaba or preparation for a more all-out war? Only time will tell. For now, Alibaba and Tencent are at each other's throats.
Tit-for-tat is a fair game in China
In e-commerce, Tencent backs JD.com against Alibaba. Tencent last year persuaded Walmart (WMT) to adopt its WeChat Pay service in its stores in West China at the expense of Alibaba's Alipay, according to a Reuters report. In online food-delivery and local services, Alibaba has Ele.me, while Tencent backs Meituan. Alibaba and Tencent also compete in the cloud computing market with Bloomberg reporting last year that Tencent and Google (GOOGL) have discussed teaming up to take on Amazon in the cloud market in mainland China.
Alibaba made a profit of $4.8 billion in the December quarter.