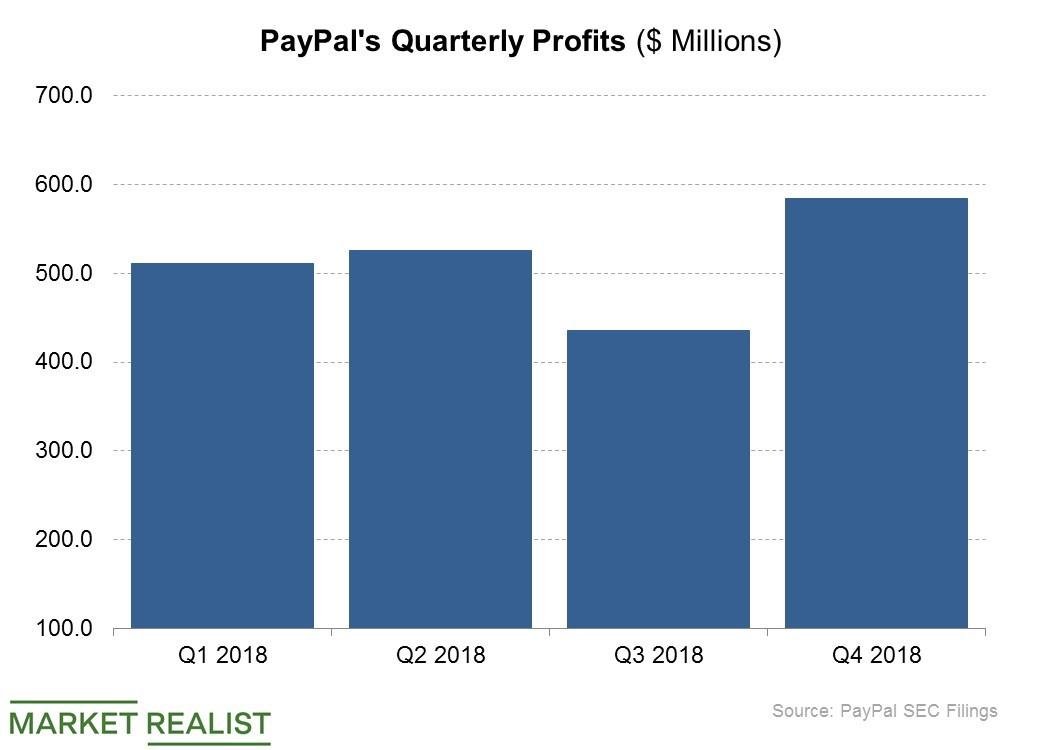 How PayPal's Money Is Working at Raisin
By Ruchi Gupta

Nov. 20 2020, Updated 5:16 p.m. ET
PayPal helped raise $114 million for Raisin
Europe-based fintech startup Raisin is buying German lender MHB Bank, Reuters has reported. Raisin, which operates a digital savings marketplace, helps people discover savings opportunities across Europe. For example, people in a country where interest rates on bank savings are low can turn to Raisin to discover a bank that offers better interest rates on savings.
Raisin is backed by a group of investors including PayPal (PYPL). Last month, PayPal led a new funding round for Raisin that raised $114 million, according to The Financial Times. The report stated that Raisin planned to use its latest cash to finance strategic acquisitions and international expansion. The deal to buy MHB Bank seems to fit in that plan.
Article continues below advertisement
PayPal making strategy investments
The investment in Raisin underscores PayPal's efforts to diversify outside its traditional business of processing payment transactions for merchants and consumers. The company has also invested in Acorns, a startup that enables people to automatically invest spare change or extra cash from their card or digital wallet purchases. PayPal has rolled out the Acorns service to its users.
With investments in promising businesses such as Raisin and Acorns, PayPal seems to be looking for new ways to create value for its investors. PayPal made a profit of $584 million in the fourth quarter, while First Data (FDC) and On Deck Capital (ONDK) reported profits of $14 million and $162 million, respectively. Square (SQ) lost $28 million in the December quarter, mostly due to its stake in Eventbrite (EB).