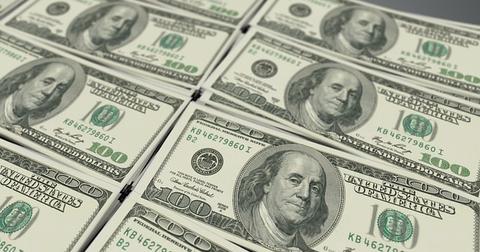 Gundlach Thinks Trump Is to Blame for Shocking US Debt Growth
By Anuradha Garg

Updated
"Highway to Hell"
"Bond King" and DoubleLine founder Jeffrey Gundlach hosted a webcast called "Highway to Hell" on March 12. The title highlights the condition the US economy (SPY) could find itself in if policymakers don't do anything to control the growing federal deficit. 
Gundlach has been quite vocal about the impending risks of excess leverage in the system.
Article continues below advertisement
Budget deficit
In the webcast, Gundlach talked about how part of the budget has been increasingly set aside as off-budget to lessen the apparent impact of deficits. He also pointed out that right now, the United States is experiencing 3.0% real economic growth, 5.3% nominal economic growth, and a 3.8% unemployment rate, but the country still has a budget deficit that's similar to recessionary times.
The 2018 federal deficit increased by $1.47 trillion, ~7% of the official GDP. Nominal GDP, on the other hand, increased 5.3%. Gundlach argued that simplistically speaking, if the United States hadn't seen an increase in the deficit, its economy probably wouldn't have grown at all in 2018. This situation is a cause for concern when the economy is growing, and it could be worse if the country enters a recession.
Trump is "a $100 billion man"
Gundlach also mentioned that President Donald Trump ran his election on the promise of reducing the national debt, but it's risen by ~$1.5 trillion per year—also in a growing economy (DIA). The increase in trade deficits alone over the past two years has been ~$100 billion. In this context, he called President Trump "a $100 billion man."
President Trump has imposed tariffs on billions of dollars worth of Chinese goods in a bid to improve the trade balance situation, but it hasn't worked much in his favor. He went ahead with the tariffs despite opposition from companies such as Apple (AAPL), Facebook (FB), Amazon (AMZN), Alphabet (GOOG), and Walmart (WMT), which are facing increasing hardship and losses due to these tariffs and retaliatory tariffs from other countries.