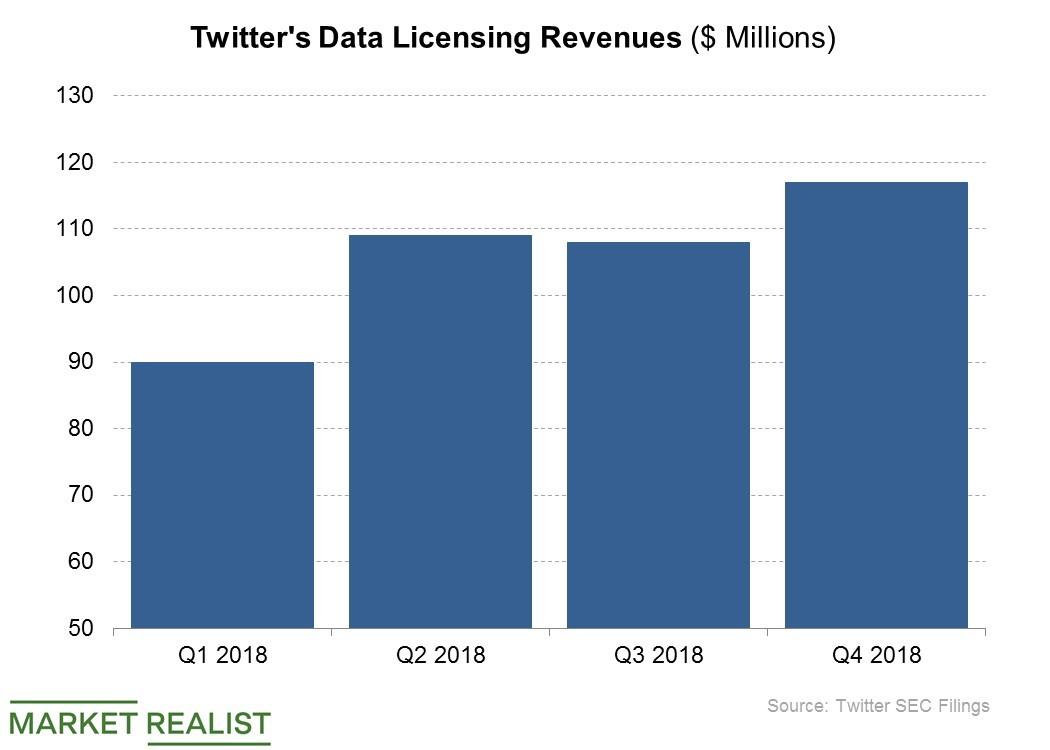 Former Twitter CEO Sees More Pressure Ahead
By Neha Gupta

Mar. 26 2019, Updated 3:08 p.m. ET
Costolo cites data privacy concerns
Dick Costolo, who was Twitter's (TWTR) CEO for several years until he was replaced by Jack Dorsey in 2015, discussed a wide range of issues in the technology space in a recent CNBC interview. Without specifically mentioning Twitter, Costolo said that pressure is going to increase on technology companies to better protect users' personal data. Costolo made this comment shortly after the New York Times reported that federal prosecutors were undertaking a criminal probe of Facebook's (FB) data deals.
Article continues below advertisement
Facebook is said to have handed companies including Amazon (AMZN), Microsoft (MSFT), and Sony (SNE) access to the personal data of its social network users, raising privacy concerns. A number of companies that Facebook has entered into data partnership agreements with make consumer devices. Amazon, for instance, builds a range of consumer devices, including smart speakers and e-book readers.
Twitter defends its data business
Twitter runs a data licensing business, but the company has defended that business, saying it doesn't involve selling access to people's private information. Revenue from Twitter's data licensing business rose 35% year-over-year to $117 million in the fourth quarter.
Although Twitter has mostly avoided the kind of data scandals that have hit its industry peers Facebook and Google, the company isn't entirely safe, as data privacy is becoming more and more of a major concern among consumers and regulators. Twitter could eventually find itself operating in a more restricted online environment as a result of stringent data privacy regulations.