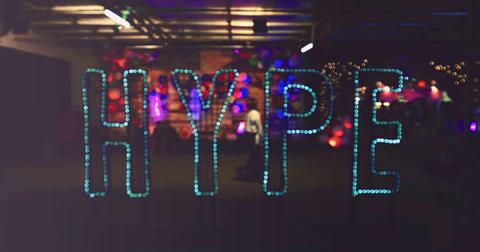 Did Elon Musk Overhype Tesla's Lower-Priced Model 3 Launch?
By Jitendra Parashar

Mar. 1 2019, Published 11:45 a.m. ET
Tesla
Yesterday, broader markets were trading on a negative note, with the S&P 500 and NASDAQ Composite falling 0.3% each. In contrast, Tesla (TSLA) stock rose, by 1.6%, primarily driven by the hype created by CEO Elon Musk on February 27 about "some Tesla news." Yesterday, the company's official website started redirecting all car order page links to a new page displaying the Tesla logo and stating, "The wait is almost over. Great things are launching at 2 p.m."
Article continues below advertisement
Did Musk overhype the launch?
The hype created by Musk increased investors' curiosity. Finally, at 2 PM Pacific Time yesterday, the news came out. It wasn't about a new product, but about the launch of a lower-priced version of the Model 3. The new version, priced at $35,000, has 220 miles' driving range per charge. Musk first promised this lower-priced version when he unveiled the Model 3 on March 31, 2016.
To sustain itself while producing the $35,000 Model 3, Tesla plans to shift its worldwide sales to online only and shut many of its stores, the company said in a blog post. Later yesterday, Musk said the company does "not expect to be profitable" in the first quarter of 2019 due to the production of the lower-priced Model 3, impacting investor sentiment. Many of Musk's Twitter followers and Tesla investors, who were expecting news related to Tesla's upcoming Model Y or Tesla pickup truck, were disappointed.
These developments could be why Tesla stock has fallen today. As of 10:10 AM Eastern Time, Tesla had fallen 8.2% today. Meanwhile, General Motors (GM), Ford (F), Honda (HMC), and NIO (NIO) had risen 0.1%, 0.3%, 0.2%, and 4.9%, respectively. Apple (AAPL), NVIDIA (NVDA), Qualcomm (QCOM), IBM (IBM), and Microsoft (MSFT) had risen 0.6%, 1.6%, 1.5%, 1.2%, and 0.4%, respectively, and Intel (INTC), Tencent Holdings (TCEHY), Alibaba (BABA), and Baidu (BIDU) had risen 0.9%, 0.1%, 1.9%, and 1.4%. Boeing (BA), Alphabet (GOOG), and Amazon (AMZN) had risen 0.6%, 1.3%, and 1.0%, and Toyota (TM) had fallen 0.8%.