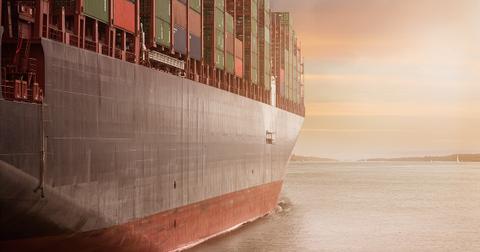 Could China's Foreign Investment Law Appease Trump?
By Anuradha Garg

Updated
Endorses foreign investment law
China's National People's Congress ended today. As reported by CNBC, the committee endorsed a law that addresses concerns of foreign companies doing business in China. The law, set to be implemented on January 1, 2020, aims to protect foreign companies, offering safeguards for intellectual property and ending the practice of forceful transfer of technology to Chinese partners.
Article continues below advertisement
Foreign companies in China not convinced
These issues have been a sticking point in US-China (SPY) (FXI) trade talks. While the law may be positive for the trade talks and foreign companies operating in China, not everyone is satisfied. For some, the law seems to have been rushed without considering the opinions of foreign companies. CNBC reported that American Chamber of Commerce policy chair Lester Ross said, "It's not giving this adequate time for public comment from AmCham (and foreign businesses). The law is drafted in a pretty general way." He added that "the law offers a more broad-based retaliation."
Execution issues?
The international business community in China and analysts see this law as China's attempt to push through a trade deal with the United States. Analysts believe that since the law has been rushed through in vague terms, mainly to get a trade deal done, its enforcement could become an issue. Moreover, Donald Trump has said that he's in "no rush" to do a trade deal but that "it's got to be a good deal for us and if it's not, we're not going to make that deal."
The Chinese economy is showing signs of slowing down, partly due to the ongoing trade issues. Therefore, it's in the Chinese economy's and businesses' best interest to make a deal as soon as possible. So far, Chinese stocks Alibaba (BABA), NIO (NIO), JD.com (JD), and Tencent (TCEHY) have shown strength due to trade talk optimism.
US companies are also feeling pressure from the trade conflict and Chinese slowdown. Apple (AAPL) and NVIDIA (NVDA) have warned that China's slowdown is hurting their earnings, and Advanced Micro Devices (AMD), Micron (MU), Amazon (AMZN), Netflix (NFLX), and Alphabet (GOOG) have also been impacted by the world's two largest economies' trade issues.