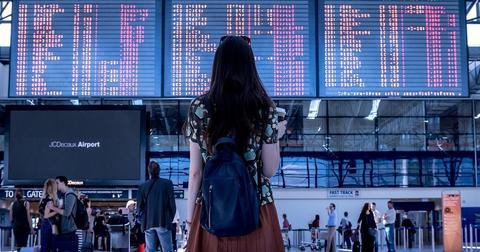 Booking Stock Fell 11% on Weaker-Than-Expected Q1 Outlook
By Anirudha Bhagat

Updated
Weak Q1 guidance
Booking Holdings stock (BKNG) plunged 11% on February 28 after the company issued dismal guidance for the first quarter of 2019. During its fourth-quarter 2018 earnings release, the company said it remained optimistic about 2019 and expects hotel room nights booked to grow in the range of 6% to 8% in the first quarter. However, it projects extensive currency headwinds to limit the top-line growth and therefore revenues to be in the range of a 1% fall to a 1% increase. That range means first-quarter revenues would come in between $2.9 billion and $3.0 billion, significantly lower than Wall Street analysts' estimate of $3.1 billion.
Article continues below advertisement
Further, first-quarter non-GAAP earnings are anticipated to come in the band of $10.90–$11.20 per share (with a midpoint $11.05), which is much lower than analysts' expectations of $12.75. Also, the midpoint of the EPS guidance range depicts a YoY decline of ~8%. The company revealed that it would spend more on advertising and marketing this year for its home-rental listings, which would hurt its first-quarter earnings.
During the fourth-quarter earnings conference call, the company's CEO Glenn Fogel said, "In 2019 we'll step up our investment in the growth of our business through branding and customer acquisition programs in order to take share in the markets with the highest long-term potential returns."
On the marketing front, the company has recently launched a new US brand campaign to drive awareness in the domestic market. The company during the conference also said it would increase campaigns across the offline as well as online channels to create brand awareness across its primary markets. These marketing investments are likely to weigh on Booking's adjusted EBITDA results in the next quarter.
Article continues below advertisement
For the first quarter, Booking anticipates adjusted EBITDA in the range of $680 million–$700 million (midpoint of $690 million), which is substantially lower than analysts' forecast of $793 million. Also, at the midpoint of the guidance range, adjusted EBITDA is projected to plunge 13.6% from the year-ago quarter.
Other travel agencies' stocks fell