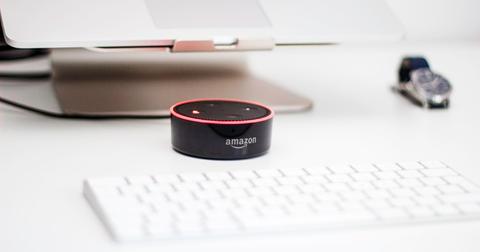 Amazon Answers Its Environmental Critics
By Ruchi Gupta

Updated
A new delivery program with a focus on sustainability
In mid-February, Greenpeace released a report that accused Amazon (AMZN) of doing little to reduce its carbon emissions. Amazon disagreed with Greenpeace's criticism, saying it has a long-term goal to power its global operations with 100% renewable energy so as to reduce its carbon footprint. In an attempt to demonstrate its commitment to preserve the environment and perhaps prove Greenpeace wrong, Amazon is rolling out a new package delivery program that it says will contribute toward reducing its carbon footprint.
The new delivery program, called Amazon Day, allows Amazon's retail customers to choose a specific day of the week to receive their shopping packages. Customers can place orders any day, but Amazon will group the orders and ship them once a week on the day selected by the customer.
Article continues below advertisement
Cutting carbon emissions in shipment operations
According to Amazon, the Amazon Day shipment program will contribute toward cutting its carbon emissions. The company is aiming to cut carbon emissions in its shipment operations by 50% by 2030.
Google (GOOGL) and Facebook (FB) are the other American technology giants that been working to cut their carbon footprint. Google announced last year that its renewable energy purchases reached 100% of its global energy consumption in 2017. Facebook is planning to power a new data center it is building in Singapore with 100% renewable solar electricity. Verizon (VZ) and T-Mobile (TMUS) have also made big commitments to reduce their carbon emissions. Verizon recently floated $1.0 billion in green bonds and hopes to use the proceeds to invest in renewable energy and other sustainability projects. T-Mobile is working toward a goal of running its headquarters in Bellevue, Washington, on 100% renewable electricity by 2021.
Amazon made a profit of $3.0 billion in the fourth quarter, which ended in December 2018.