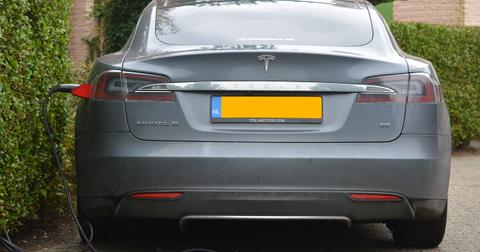 Musk Drives Tesla Up: Investors Keep Their Eyes Peeled for News
By Jitendra Parashar

Updated
Tesla
Today proved to be one of those days when Tesla's (TSLA) CEO, Elon Musk, drove a rally in the stock with his tweets. Today, the broader market traded on a negative note as both the S&P 500 benchmark (SPY) and the NASDAQ Composite Index fell 0.3%. Nonetheless, Tesla investors managed to swim against the current, which resulted in 1.6% gains in the stock for the day.
Article continues below advertisement
Elon Musk teases Tesla news
On February 27, Musk, in a series of three tweets, teased some Tesla news, saying, "Thursday 2pm," "California," and "Some Tesla news." His tweets fueled speculation among investors and experts.
Hours before the announcement, Tesla's official website started redirecting all its car order page links to a new page at tesla.com/soon, which displayed the Tesla logo and said, "The wait is almost over, great things are launching at 2 PM."
On Tuesday at 4:11 PM ET, Tesla stock was up by another 0.4% in the after-hours trading session. Earlier today, Morgan Stanley analyst Adam Jonas said today's Tesla news could be anything from the Model Y or Tesla pickup truck to just a convertible bond repayment, CNBC reported.
However, after recent changes that appeared on Tesla's website, it's clear that today's important news is very likely to be about a product launch and not related to the company's financials.
As of yesterday's closing price, Tesla stock was down 5.4% year-to-date. Meanwhile, other auto companies General Motors (GM), Ford (F), NIO (NIO), Toyota (TM), and Honda (HMC) have risen 19.6%, 14.8%, 54.6%, 5.4%, and 7.6% in 2019 so far, respectively.
Stocks of tech companies Apple (AAPL), NVIDIA (NVDA), Microsoft (MSFT), Alphabet (GOOG), Facebook (FB), Amazon (AMZN), and Intel (INTC) have risen 10.9%, 16.4%, 10.4%, 7.5%, 24.2%, 9.3%, and 13.4%, respectively.