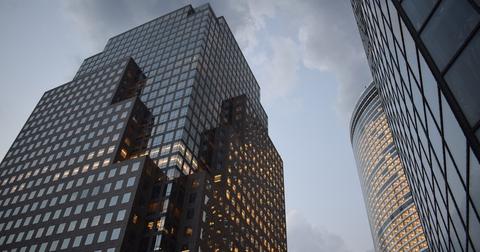 Here's What Verizon Will Do with Its Green Bond Dollars
By Ruchi Gupta

Feb. 14 2019, Published 2:27 p.m. ET
Verizon green bond offering oversubscribed
Verizon (VZ) recently raised $1.0 billion through the sale of so-called green bonds. Verizon saw strong demand for its green bonds, allowing it to lower its borrowing costs tied to the bond sale, Bloomberg reported.
Verizon is planning to use the proceeds from the green bond sale to support investments in a variety of sustainability projects. These include renewable energy purchases and sustainable water management. Verizon has a goal of powering 50% of its operations with renewable electricity by 2025. The company is also aiming to cut its water usage by 15% by 2025 and plant 2.0 million trees by 2030. All this is part of Verizon's commitment to reducing the environmental impact of its business.
Article continues below advertisement
American companies pursuing sustainability
Verizon is not the only mobile operator seeking to minimize the impact its operations are having on the environment. Last year, T-Mobile (TMUS) announced a plan to run its Bellevue headquarters on 100% renewable electricity by 2021. On its part, AT&T (T) says it's working toward a goal of reducing its network energy consumption by 60% by 2020.
Beyond the telecommunications sector, America's corporate giants are also increasingly focusing on minimizing the impact their operations are having on the environment. Google (GOOGL) revealed last year that its renewable energy purchases had reached 100% of its global electricity consumption in 2017. The company said it would continue investing in renewable power. Facebook (FB) is planning to power its first Asian data center, which is currently under construction in Singapore, with 100% renewable energy.
More financial flexibility
The latest green bond sale is expected to boost Verizon's cash holdings and give the company more financial flexibility as it embarks on building a nationwide 5G network. Verizon is planning to spend $17 billion–$18 billion on capital projects in 2019, including investments in its 5G network buildout.