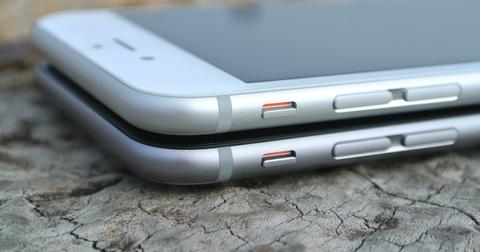 Apple to Sell Only Older, Qualcomm-Powered iPhones in Germany
By Puja Tayal

Updated
Qualcomm-powered iPhones
Qualcomm (QCOM) stock rose more than 1% on February 15, a day after Apple (AAPL) stated that it would sell only older iPhones powered by Qualcomm in Germany (EWG). This announcement came a few months after Qualcomm won a patent lawsuit wherein a German court banned the sale of the iPhone 7, 8, and X powered by Intel's (INTC) modems in Germany.
Intel had nothing to do with the infringed patent, but the patent was related to the additional chips it required from Qorvo (QRVO).
Article continues below advertisement
Apple was initially looking to appeal the ruling and find a way around the patent infringement. The handset maker was looking to make some hardware tweaks that prevented iPhones from using the patent in question. It finally stated that it was left with no other option than to stop using the Intel modem–powered iPhone 7 and iPhone 8 in Germany to comply with the ruling. Qualcomm has continued to supply chips for Apple's older iPhones.
Because Apple has discontinued its iPhone X, no tweaks are required for that device. The ban excludes 2018 iPhone models, which use only Intel modems.
Qualcomm won a similar ban on some iPhone models in China, but Apple didn't comply with it.
Why Apple resorted to Qualcomm modems
The above two bans came at a time when smartphone sales had slowed and Apple had reported a YoY (year-over-year) fall of 15% in iPhone revenue in the first quarter of fiscal 2019, which ended in December 2018. Older iPhones together account for probably half of iPhone sales, and Germany accounts for a small portion of Apple's overall sales.
What does Apple's announcement mean for Qualcomm?
The above two sales bans in Germany and China are two small wins of Qualcomm among its more than 100 lawsuits against Apple across the world. The two are due to go to trial in April for their main lawsuit related to Qualcomm's licensing practices. Apple's move to switch to Qualcomm-powered iPhones will strengthen the chip supplier's argument that its chips help Apple improve the iPhone's performance.