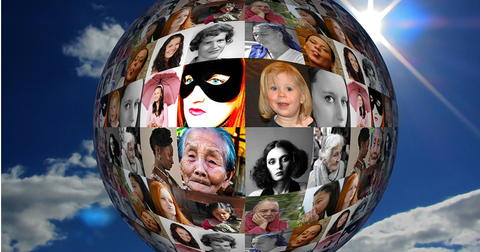 Will IBM's New Hoard of Data Affect Bias in Facial Recognition?
By Samuel Prince

Updated
IBM's trove of facial data
Yesterday, IBM (IBM) released a hoard of data of 1 million facial images obtained from a Flickr dataset of 100 million photos and videos. These images are tagged with labels relating to specific features. The features include facial symmetry, craniofacial measurements, gender, and age. IBM has pinned its hopes on these distinct details. The company believes these images will assist developers in identifying faces with more accuracy through their artificial intelligence–powered facial recognition systems.
Article continues below advertisement
What did IBM's lead scientist say?
John Smith, IBM's lead scientist, emailed CNBC saying, "Facial recognition technology should be fair and accurate. In order for the technology to advance it needs to be built on diverse training data. Many prominent datasets used in the field are too narrow and fall short in coverage and balance." Smith added, "The data does not reflect the faces we see in the world."
Will 1 million face images remove biases in facial recognition?
IBM has faced criticism over its facial recognition system. Experts in facial recognition technology have expressed concerns that this type of AI could bring in biases. An MIT researcher's paper published in 2018 revealed that IBM's Watson visual recognition platform had a 35% error rate in spotting darker-skinned women and girls. The same error rate was below 1% for spotting lighter-skinned men and boys.
Article continues below advertisement
More studies in the practical application of the facial recognition system have increased worries about the application of this technology in spheres such as AI-enabled racial profiling and law enforcement. A report by the Center for Privacy and Technology at Georgetown University's law school in 2016 stated that African Americans would be significantly affected by police face recognition systems due to racial biases in arrests.
ETFs
A total of 108 ETFs include IBM in their holdings. The Invesco Dow Jones Industrial Average Dividend ETF (DJD) has a ~5.1% weight in IBM stock. Other major tech companies in DJD's portfolio that could be affected include Intel (INTC) at 3.61%, Cisco Systems (CSCO) at 3.81%, and Microsoft (MSFT) at 1.98%.