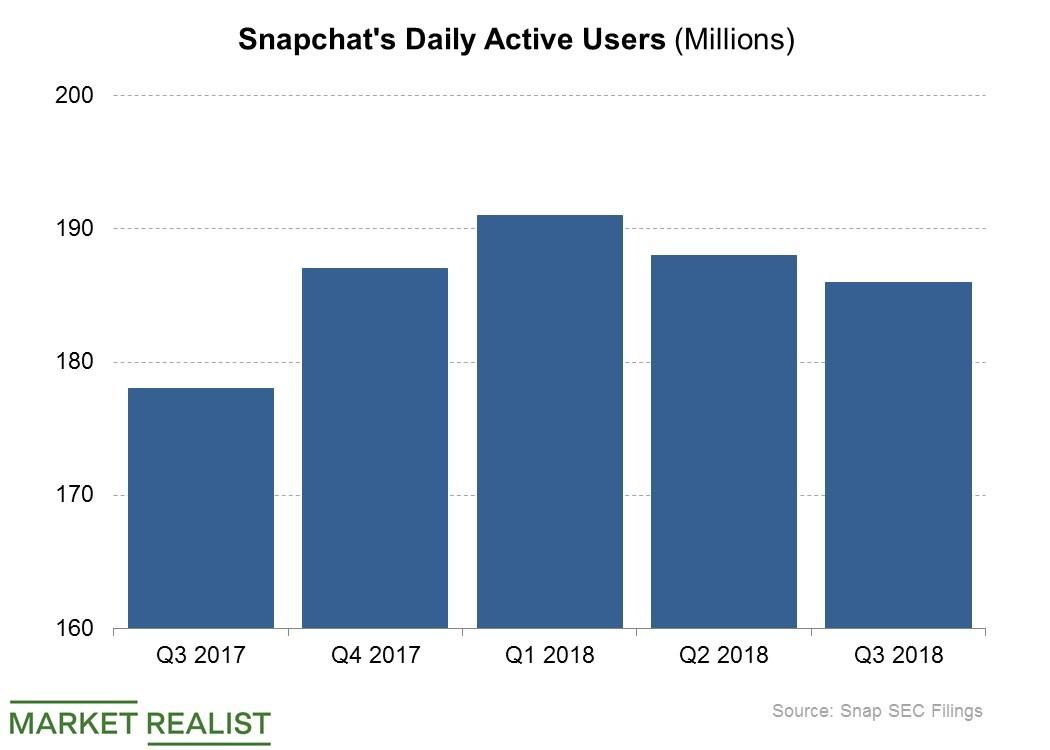 Why Did Snap's CFO Resign?
By Ruchi Gupta

Jan. 22 2019, Updated 7:30 a.m. ET
CFO joined from Amazon
Tim Stone, Snap's (SNAP) CFO, is leaving the company after less than a year on the job. However, Stone will stay on to help with the transition to a new CFO, Reuters reported, citing an internal memo.
Stone joined Snap from Amazon (AMZN) in May last year. He was a senior financial executive at Amazon at the time of his departure. Snap hired Stone for a salary of $500,000 and restricted stock units worth $20 million, the Financial Times reported.
Article continues below advertisement
Clash over pay and promotion
Snap said in a regulatory filing that the departure of its CFO wasn't related to any disagreements with the company, but a Bloomberg report seemed to challenge that assertion, stating that Stone had clashed with Snap CEO Evan Spiegel over a pay raise and a promotion.
Snap is the owner of Snapchat, the social network that closed the third quarter of 2018 with 186 million daily users worldwide. Snapchat is popular with younger people, with eMarketer reporting last year that it was the top social network choice for American teens. Although Snapchat is teens' favorite social app, it has been hemorrhaging users in recent quarters amid tight competition from Facebook-owned (FB) apps, Twitter (TWTR), and other players.
Snap's revenue rose 43%
Even in the face of the stiff competition, Snap reported a 43% YoY (year-over-year) revenue rise to $298 million in the third quarter of 2018. Snap's revenue growth outpaced Facebook's revenue growth of 33% YoY and Twitter's revenue growth of 29% YoY in the period. Amazon, Alphabet (GOOGL), and Yelp (YELP) grew their third-quarter revenues 29%, 21%, and 8.0% YoY, respectively.