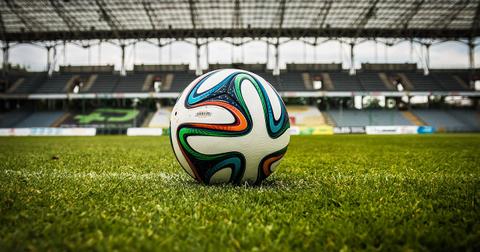 Report of a Secret Apple Plan Makes GameStop Bleed by 21%
By Jitendra Parashar

Jan. 29 2019, Published 11:26 a.m. ET
GameStop
GameStop (GME) stock has fallen steeply today. At 8:54 AM Eastern Time, the video game and consumer electronics retailer's stock was trading at $12.25, ~21% lower than yesterday. Let's look at what triggered its massive sell-off.
Article continues below advertisement
Apple's secret plan
Earlier his morning, Cheddar reported that "Apple is planning a subscription service for games, according to five people familiar with the matter." The report went on to claim that "the service would function like Netflix for games, allowing users who pay a subscription fee to access a bundled list of titles," and that Apple "began privately discussing a subscription service with game developers in the second half of 2018."
On January 3, The Wall Street Journal reported that GME "is working to restructure its business as it searches for its fifth chief executive in a little over a year," adding that "the retailer might be better off selling itself" to survive. Citing an unknown source, the report suggested that private equity companies Sycamore Partners and Apollo Global Management are interested in buying out GameStop, forecasting a deal announcement by mid-February. The possibility of a GameStop buyout by a private equity company prompted the stock to rally on January 3.
Before today's losses, GME had risen 22.8% this month. Meanwhile, the S&P 500 had risen 5.5%, AAPL had fallen 0.9%, and Microsoft (MSFT), Alphabet (GOOG), Facebook (FB), Amazon (AMZN), Netflix (NFLX), Oracle (ORCL), Twitter (TWTR), Advanced Micro Devices (AMD), and Electronic Arts (EA) had risen 3.5%, 3.4%, 3.3%, 12.5%, 9.0%, 25.4%, 9.7%, 15.3%, 9.3%, and 14.6%, respectively. Qualcomm (QCOM), Intel (INTC), and Tesla (TSLA) had fallen 11.0%, 0.5%, and 10.9%, respectively.