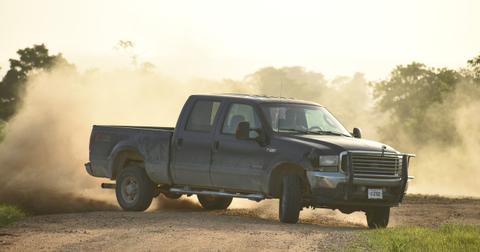 Ford F-Series Truck Sales Tanked for the Fourth Month in a Row
By Jitendra Parashar

Updated
Ford Motor Company
Ford Motor Company (F), the second largest US automaker, released its US sales figures for December 2018 yesterday. The company reported an 8.8% YoY decline in its December monthly sales to 220,774 units. However, this wasn't the worst part of Ford's December monthly sales. Let's find out why.
Article continues below advertisement
F-Series sales plunged
December 2018 was the fourth consecutive month that Ford's F-Series sales continued to fall. Last month, Ford's F-Series sales fell by 1.8% YoY to 87,772 units. In the previous three months combined from September to November F-Series sales tanked by 5.8% YoY.
The timing of fleet orders could be one of the reasons for the decline in Ford's F-Series US sales in the last few months. In its sales (IYK) report, Ford continued to highlight how its F-Series sales have been able to remain above 70,000 units for the last ten consecutive months. But it didn't give much importance to its falling F-Series sales in the last four months.
On the positive side, F-Series' average transaction price remained at a record level, as the company continued to push the sales of its expensive models of F-Series trucks.
Despite falling car sales, consistent strength in automakers' truck sales has helped automakers protect profit margins for the last three years. December was the fourth consecutive month that Ford's total US sales and also its truck sales fell on a YoY basis. This consistent drop could continue to hurt investors' sentiment going forward.
In the fourth quarter last year, Ford lost 17.3%. Other automakers (XLY) such as General Motors (GM), Fiat Chrysler (FCAU), Honda (HMC), and Toyota (TM) ended the quarter with 0.7%, 17.4%, 12.1%, and 6.7% losses, respectively.