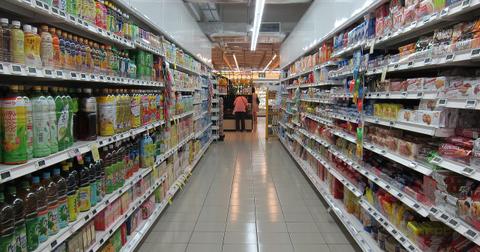 Dollar Tree Caught Starboard Value's Attention
By Sirisha Bhogaraju

Nov. 20 2020, Updated 4:30 p.m. ET
Starboard Value's stake in Dollar Tree
Activist investor Starboard Value has purchased a 1.7% stake in Dollar Tree (DLTR). The Wall Street Journal reported the news on January 6. According to the Starboard Value letter, the activist investor wants Dollar Tree to explore strategic alternatives (including a possible sale) for the Family Dollar business, which has been a drag on its performance. Starboard Value wants to control most of Dollar Tree's board of directors. Starboard Value has nominated seven directors for election to Dollar Tree's board at the 2019 annual shareholders meeting.
Starboard Value thinks that Dollar Tree should modify its business model and consider testing a multi-price point strategy at Dollar Tree stores. The activist investor thinks that the company should sell merchandise for more than a dollar to accommodate rising costs.
Article continues below advertisement
Family Dollar acquisition
Since acquiring the Family Dollar business in 2015, Dollar Tree has been working to streamline Family Dollar's operations. However, Family Dollar's performance continues to lag Dollar Tree. In the third quarter of fiscal 2018, which ended on November 3, Dollar Tree's overall same-store sales grew 1.0%. Dollar Tree's 2.3% rise in same-store sales was offset by a 0.4% decline in Family Dollar's same-store sales. Dollar Tree lowered its sales and earnings guidance following its third-quarter results.
In November, Dollar Tree announced that it would accelerate its store optimization program. The company plans to renovate at least 1,000 Family Dollar stores in fiscal 2019. Dollar Tree plans to open 350 new stores under the Dollar Tree banner and 200 new stores under the Family Dollar brand in the next fiscal year. The company intends to re-banner 200 Family Dollar stores to the Dollar Tree brand in fiscal 2019. Since the acquisition of Family Dollar, Dollar Tree has renovated 865 Family Dollar stores, re-bannered 354 Family Dollar brand stores to the Dollar Tree brand, and closed 195 Family Dollar stores.
In 2018, Dollar Tree stock fell 15.8%, while Dollar General (DG) rose 16.2%. The S&P 500 fell 6.2% in 2018. Aside from the issues with Family Dollar, Dollar Tree's performance was weak due to higher costs including increased freight costs and wages.
The pressure from Starboard Value might help Dollar Tree deliver better results.