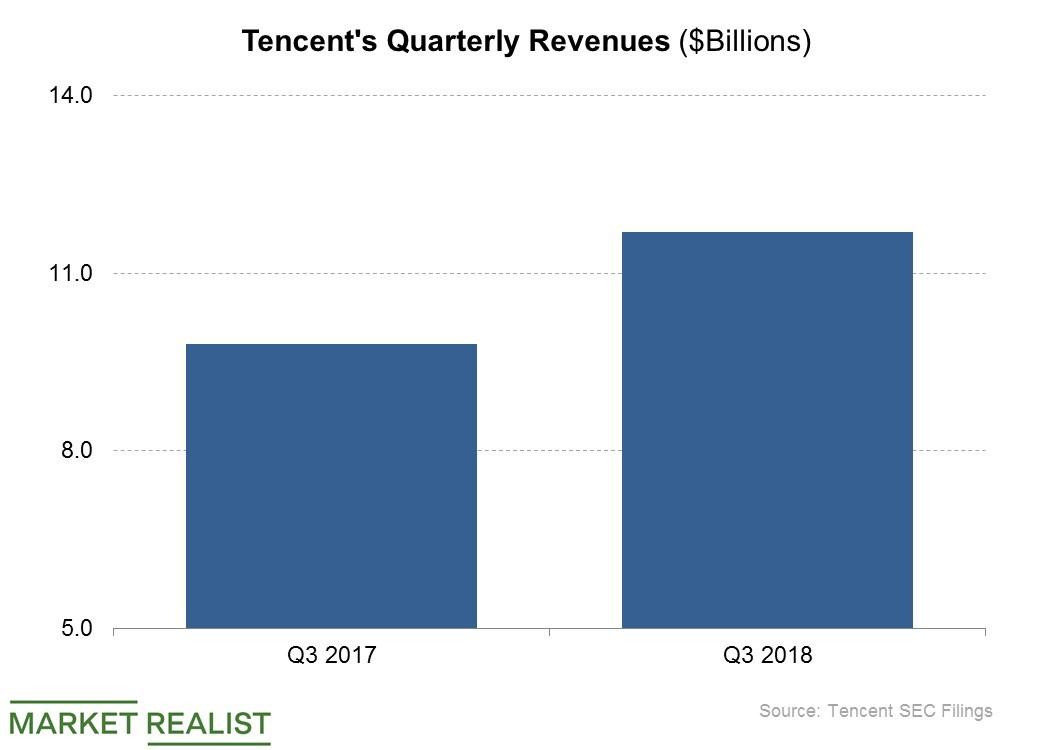 Why Tencent Investors Can Afford a Smile
By Neha Gupta

Dec. 31 2018, Updated 1:50 p.m. ET
China about to restart issuing game licenses
The long freeze on approvals for new video games in China may be coming to an end, according to Reuters reporting on comments by a senior Chinese regulatory official. Tencent (TCEHY) shares have taken a beating in 2018 as the company has been unable to make money from some of its new games. Feng Shixin, an official in China's publicity department, said that approval for the first batch of games had been completed and that the next step would be to issue commercialization licenses, according to the report.
Article continues below advertisement
Online games sales generated $3.8 billion
Earlier this year, China suspended issuing licenses that allow newly developed video games to be sold in the country, hitting Tencent where it hurts most. Selling video games is a big business for Tencent. In the third quarter, sales of online games alone generated $3.8 billion in revenue for the company despite the business declining 4.0% year-over-year.
According to data from Newzoo, Tencent is the world's top public video game company by revenue. In 2017, Tencent sold games worth $18.1 billion, placing it on top of Sony (SNE), which generated $10.5 billion in games revenue and Apple, which generated $8.0 billion in games revenue that year. Microsoft (MSFT), Activision Blizzard (ATVI), and NetEase (NTES) generated games revenues of $7.1 billion, $6.5 billion, and $5.6 billion, respectively.
In addition to games, Tencent is also one of the leading mobile payments companies in China through its WeChat Pay service. Tencent generated revenue of $11.7 billion in the third quarter.