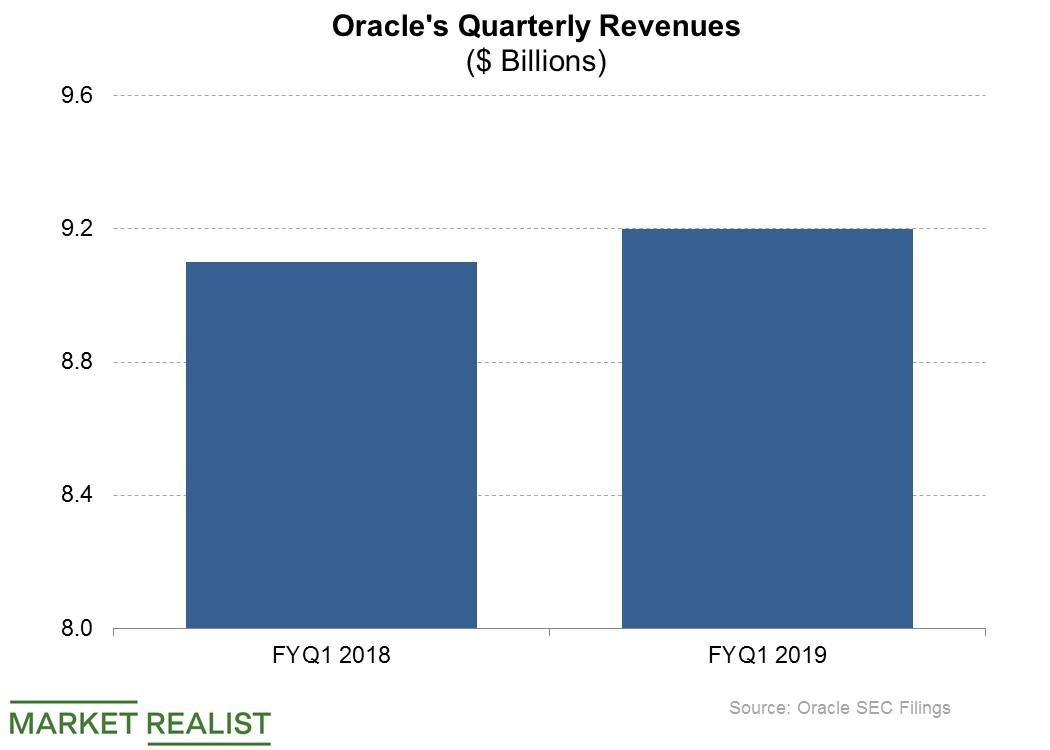 What's Next for Oracle if Amazon Walks Away?
By Ruchi Gupta

Dec. 3 2018, Updated 1:05 p.m. ET
Amazon is ditching Oracle's database
It seems Oracle (ORCL) is about to lose a key customer, Amazon (AMZN). For a while, Amazon has been rumored to be working on its exit from Oracle's databases, and it's recently become clear that Amazon is dropping Oracle as its database provider. Amazon's top cloud executive, Andy Jassy, told CNBC recently that Amazon is on track to move off of all Oracle databases by the end of 2019. Before that, the executive had shared some details on Twitter about Amazon's transition away from the Oracle database environment.
According to Amazon, it will have reduced its usage of Oracle's database by 88% by the end of 2018, and it's on track to complete its exit by the end of 2019. So far, Amazon says 97% of its most important database operations are out of the Oracle environment.
Article continues below advertisement
Oracle says the Amazon exit won't be easy
Is Oracle ready to cope with the loss of Amazon's database business? The company's response to reports about Amazon ditching its database has been that it won't be easy for Amazon, but Amazon says it's already doing so—it's even touting its progress.
As the world's top e-commerce and cloud company, Amazon has been a large Oracle database customer, meaning that losing its business could be a huge blow for Oracle.
Oracle's revenue rose less than 1.0%
In its first quarter of fiscal 2019, Oracle reported revenue of $9.2 billion, representing a rise of ~1.0% YoY (year-over-year). Microsoft (MSFT) and SAP SE (SAP) reported revenue rises of 19% and 7.7%, respectively, in their most recent quarters. Revenue fell 2.1% YoY at IBM Corporation (IBM) in its most recent quarter.