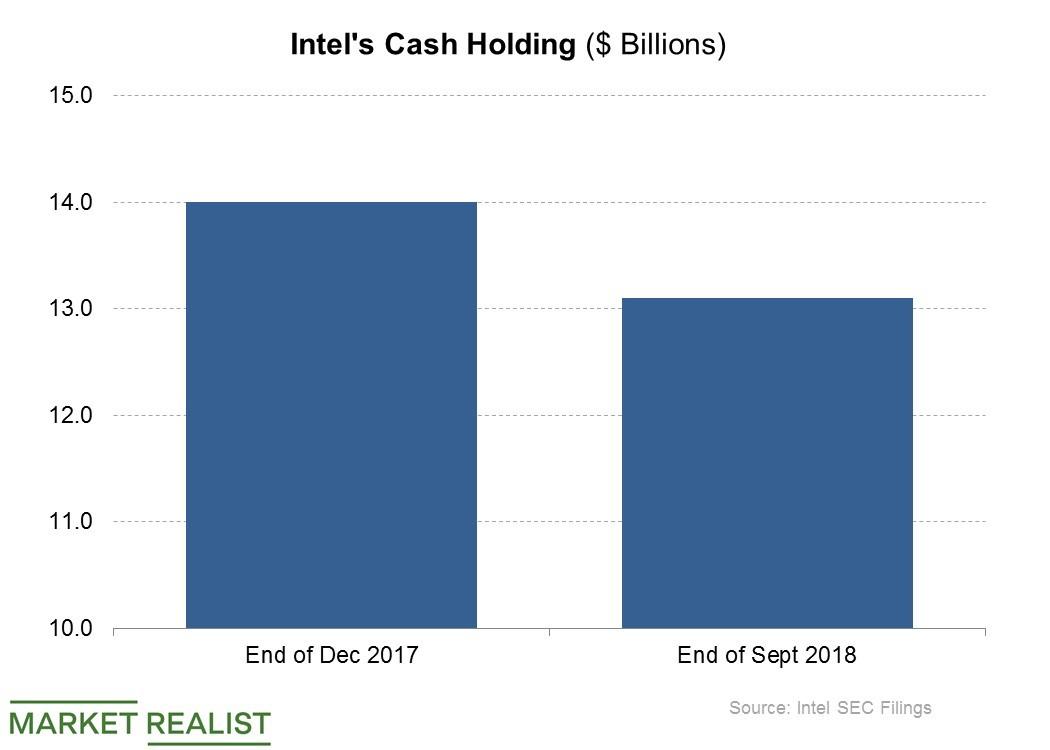 What Intel Could Gain If It Sells McAfee
By Ruchi Gupta

Dec. 27 2018, Updated 3:30 p.m. ET
McAfee could sell for over $4.2 billion
Private equity company Thoma Bravo is in talks to acquire McAfee, according to a CNBC report citing people familiar with the matter. McAfee is a security software company owned jointly by Intel (INTC) and investment company TPG Capital.
McAfee was an independent public company before Intel bought it for $7.6 billion in 2010. However, in 2016, Intel had a change of heart and decided to sell 51% of McAfee to TPG in a deal that valued the business at $4.2 billion. According to CNBC, McAfee could be sold to Thoma Bravo for significantly more than $4.2 billion, suggesting that Intel may make some decent gains on its minority stake in McAfee if the transaction goes through.
Article continues below advertisement
Intel expanding manufacturing capacity
Monetizing its stake in McAfee could give Intel more financial flexibility as it continues to invest in expanding its manufacturing capacity and returning value to shareholders. Intel has pumped up its capital spending for 2018 to $15.5 billion from the $14 billion it forecast at the beginning of the year to enable it to add more manufacturing capacity to meet the strong demand for its semiconductor products.
Intel's cash holding was $13.1 billion at the end of September compared to $14 billion at the start of the year.
Stock repurchase program boosted
In addition to investing in capacity expansion, Intel has a plan to return billions of dollars in cash to its shareholders through a share repurchase program. Last month, Intel's board approved a $15 billion increase to the company's share repurchase program. Since Intel exited the third quarter with $4.7 billion remaining under a previous share repurchase authorization, its total share repurchase authorization now stands at $19.7 billion.
Intel's rival chip maker Qualcomm (QCOM) is on track to return $30 billion to shareholders through share repurchases after canceling its plan to acquire NXP Semiconductors (NXPI). Cisco Systems (CSCO) and IBM (IBM) have lined up $14 billion and $5.4 billion share repurchase programs, respectively, under their existing authorizations.