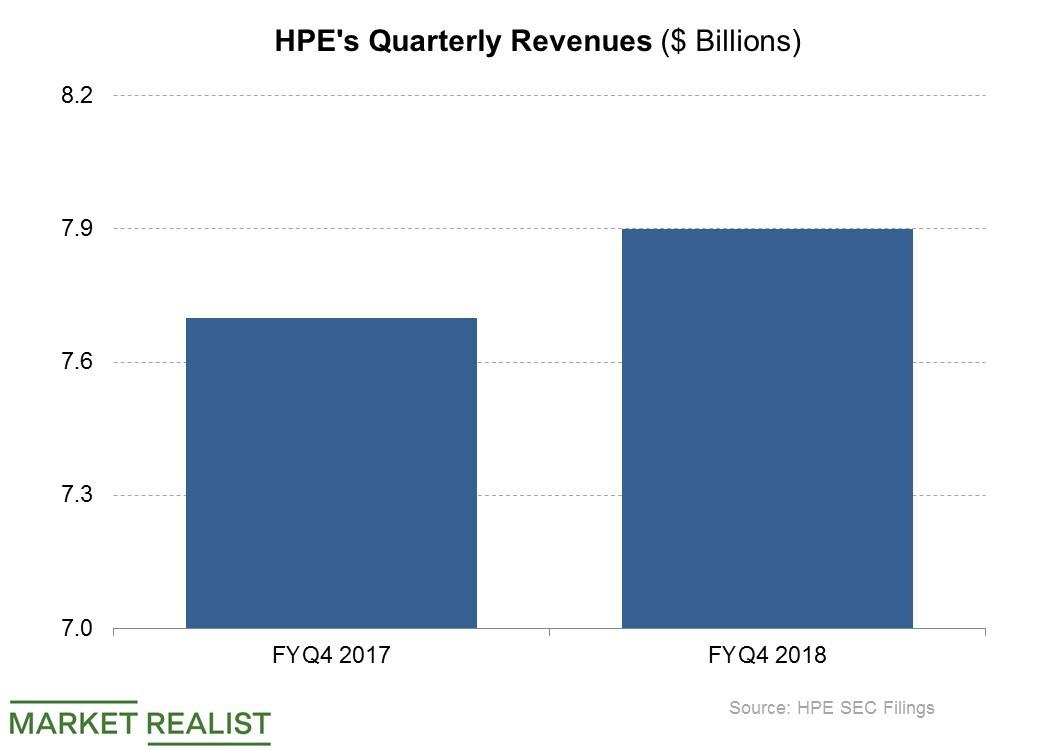 What Are HPE's Plans as the Server Market Gets Tough?
By Ruchi Gupta

Dec. 28 2018, Updated 7:31 a.m. ET
HPE shed 3.2% of its server revenue
Although revenue in the global server market rose 37.7% YoY (year-over-year), and server unit shipments rose 18.3% YoY in the third quarter, Hewlett Packard Enterprise (HPE) saw its share of revenue in the market tumble 3.2% YoY, and its share of unit shipments plunged 4.4% YoY in the quarter, according to data from IDC.
HPE accounted for 14.4% of server units shipped globally and captured 16.3% of server revenue in the third quarter, making it the second-largest server vendor in the period. Dell Technologies (DVMT) accounted for 17.6% of server shipments and 17.5% of server revenue in the third quarter, making it the top server vendor in the quarter. Both HPE and Dell saw their shares of server shipments and revenues fall in the third quarter.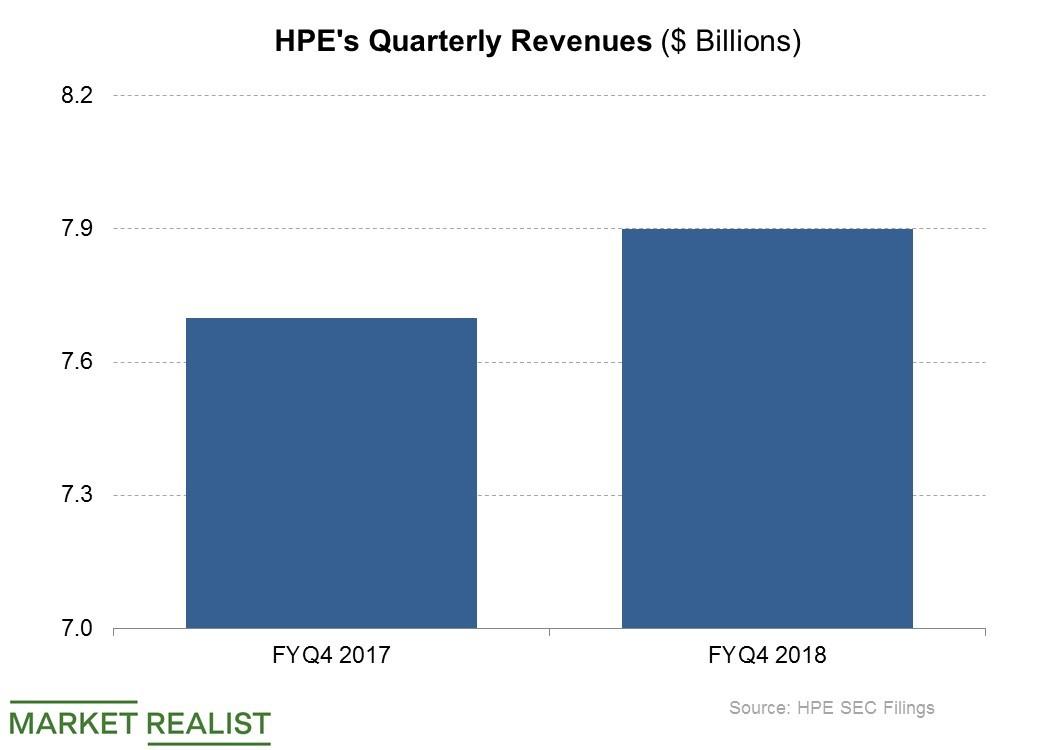 Article continues below advertisement
Cutting costs and diversifying
As Reuters has reported, corporate server buyers are seeking cheaper options, thereby creating headwinds for branded server vendors such as HPE.
In response to this challenging environment, HPE has shifted its focus to cutting costs and diversifying outside the server market. In terms of cost-cutting, HPE is aiming to eliminate $1.5 billion in expenses in the next three years.
As for diversification, HPE is increasing its investment in emerging technology areas such as AI and the Internet of Things, which it collectively calls Intelligent Edge technology.
HPE's CEO, Antonio Neri, told Bloomberg last month that the company's Intelligent Edge business was growing at a double-digit rate.
HPE's revenue rose 3.7%, but the company posted a loss
HPE's revenue rose 3.7% YoY to $8.0 billion in the fourth quarter of fiscal 2018, which ended on October 31. The company saw a loss of $757 million in the quarter. Cisco Systems (CSCO), IBM (IBM), and DXC Technology (DXC) posted profits of $3.6 billion, $2.7 billion, and $262 million, respectively, in their most recent quarters.