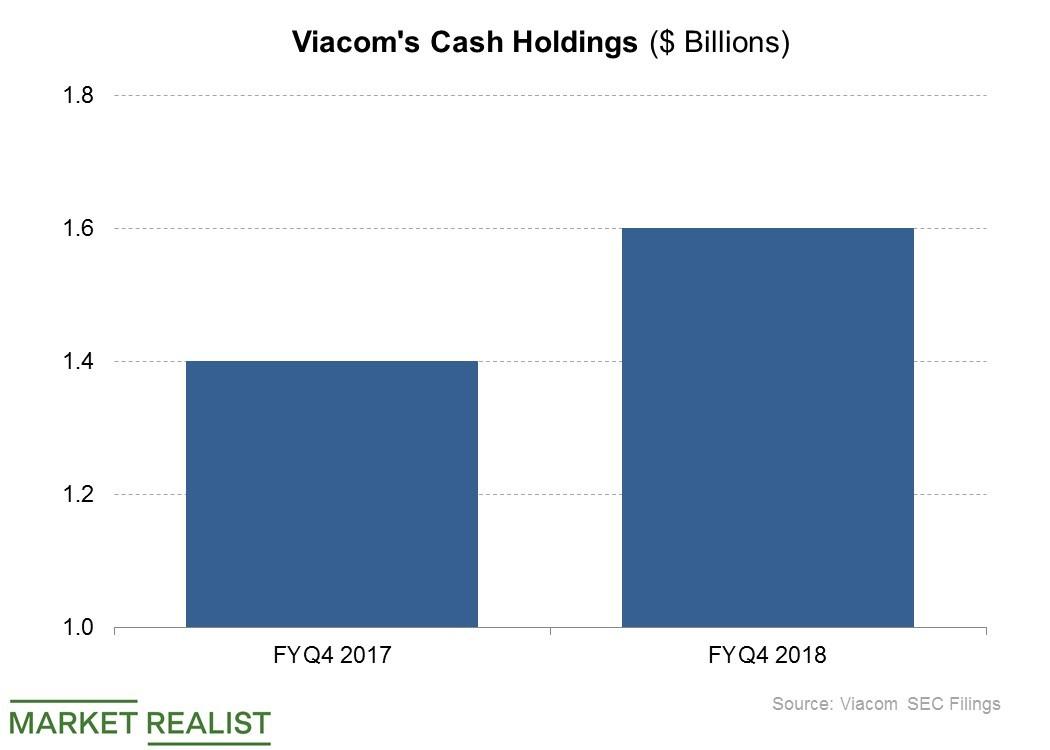 Viacom Isn't Fazed by the Netflix Dispute
By Ruchi Gupta

Aug. 10 2019, Updated 8:22 a.m. ET
Viacom inks digital distributions in Europe
Despite Viacom's (VIA) (VIAB) dispute with Netflix (NFLX) over talent poaching, Viacom isn't going roll back its strategy of cooperating with video streaming providers instead of challenging them.
Recently, Viacom announced a slate of new partnerships to expand the digital distribution of its content across Europe and Africa, according to Hollywood Reporter. The company has expanded its distribution agreement with Amazon (AMZN) to roll out its MTV+ channel to Amazon Prime subscribers in Germany and Austria. There are more than 100 million Amazon Prime members globally.
In Europe, Viacom has struck a multiyear agreement with Vodafone (VOD) for the digital distribution of its Nickelodeon shows in Turkey.
Article continues below advertisement
Viacom partners with Africa's largest operator
In Africa, Viacom has partnered with MTN on the mobile distribution of a range of its channels in Nigeria. MTN is Africa's largest mobile operator. MTN has more than 200 million subscribers across the continent, including 57 million in Nigeria alone.
Enlarging the digital footprint
As cord-cutting continues to shrink the traditional pay-TV market, Viacom is keen to enlarge its digital footprint to take advantage of the rise of online video streaming. In addition to Amazon, Vodafone, and MTN, Viacom's other digital distribution partners include Netflix and Snapchat. Netflix boasts more than 137 million subscribers globally. Snapchat (SNAP) reaches 186 million people globally on a daily basis.
Viacom plans to produce 13 shows in 2019, up from nine shows in 2018, to meet the growing demand for its content, especially for digital distribution. The company exited the September quarter with $1.6 billion of cash after reducing its outstanding debt by $1.0 billion.