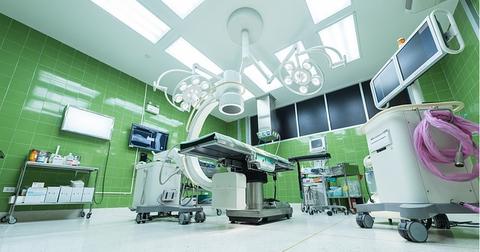 Taking Stock of Thermo Fisher as the Year Wraps Up
By Kenneth Smith

Updated
Company overview
Thermo Fisher Scientific (TMO) has four business segments: Life Sciences Solutions, Analytical Instruments, Specialty Diagnostics, and Laboratory Products and Services. In this series, we'll explore Thermo Fisher's financials and valuation, and analysts' views on its stock.
Article continues below advertisement
Thermo Fisher's top line
In the third quarter of this year, Thermo Fisher's total revenue rose YoY (year-over-year) to $5.92 billion from $5.12 billion. It generated $2.92 billion from US markets and $3.0 billion from international markets, compared with $2.45 billion and $2.66 billion, respectively, in the same quarter of the year prior. Thermo Fisher generates revenue from product sales and services. Its product revenue increased YoY to $4.57 billion from $4.23 billion, and its service revenue increased YoY to $1.35 billion from $884.0 million.
Segment performance
In the third quarter, Thermo Fisher's Life Sciences Solutions revenue rose YoY to $1.5 billion from $1.38 billion. This segment includes reagents, instruments, and consumables. Analytical Instruments, which comprises instruments, consumables, software, and laboratory and production services, saw its revenue rise YoY to $1.33 billion from $1.19 billion.
Specialty Diagnostics revenue, from sales of diagnostic test kits, reagents, culture media, instruments, and other diagnostic products, rose YoY to $894.0 million from $844.0 million, while Laboratory Products and Services revenue rose YoY to $2.47 billion from $1.93 billion. Next, we'll look at Thermo Fisher's gross margin trends.