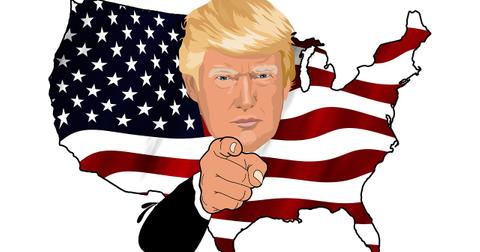 Should the Trump Administration Be Micromanaging Markets?
By Mohit Oberoi, CFA

Dec. 26 2018, Published 8:14 a.m. ET
Markets
On Monday, Treasury Secretary Steven Mnuchin held a call with the President's Working Group on Financial Markets, which is known as the "Plunge Protection Team." This call was preceded by Mnuchin's calls to leading bankers to check on banks' liquidity. However, the Plunge Protection Team could not help markets from having their worst Christmas eve on record.
Article continues below advertisement
Stocks fell
While the intention of the meeting was apparently to calm markets, it seemed to signal that there indeed could be some crisis brewing. The S&P 500 (SPY) fell 2.7% on Monday. Apple (AAPL), which was Berkshire Hathaway's (BRK-B) largest holding according to the most recent filing, also fell 2.6%. Apple's market capitalization fell below $700 billion for the first time since 2017. Facebook (FB) fell 0.71%, while Alphabet (GOOG) fell 0.34%.
Meanwhile, speaking with reporters on Tuesday, Trump said, "We have companies — the greatest in the world, and they're doing really well." He also added, "So I think it's a tremendous opportunity to buy. Really a great opportunity to buy." Earlier this month, a Wall Street Journal report said that the President sees markets' price action as an indicator of his performance.
In emerging markets, frequent government interventions are the norm rather than the exception, but in developed markets like the United States, micromanagement isn't typically present unless there are extraordinary times like we saw in 2008–2009.