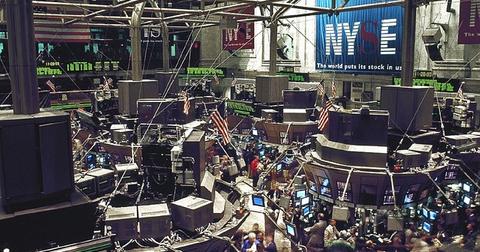 Is President Trump Set to Trigger Another US Market Rally Today?
By Jitendra Parashar

Updated
US market
The fourth quarter has been terrible for US investors. As of December 28, the S&P 500 Index, the NASDAQ Composite Index (QQQ) (VTI), and the Dow Jones Industrial Average had fallen ~14.7%, 18.2%, and 12.8%, respectively, in the quarter so far.
Some of these quarterly market losses were erased in the week that ended on December 28 with the help of a handsome recovery. Last week, the S&P 500, the NASDAQ, and the Dow rose 2.9%, 4.0%, and 2.7%, respectively, after registering losses in the previous three consecutive weeks. This market's recovery may have been driven by President Donald Trump, who told reporters on Christmas Day, "I think it's a tremendous opportunity to buy. Really a great opportunity to buy."
Article continues below advertisement
Trump's update on US-China trade talks
On December 3, the US stock market witnessed positive price action after Trump tweeted, "China has agreed to reduce and remove tariffs on cars coming into China from the U.S. Currently the tariff is 40%."
On December 29, Trump said in a tweet, "Just had a long and very good call with President Xi of China." He boosted investors' confidence by adding, "Deal is moving along very well. If made, it will be very comprehensive, covering all subjects, areas, and points of dispute. Big progress being made!"
While Trump's tweet lacks any details about the possible US-China trade deal, it could still temporarily drive US stocks up as investors continue to closely follow the progress in US-China trade negotiations.
Going forward, investors could start looking for more details on Trump's "big progress" claim, which could give further direction to the US market in the coming sessions.
Today at 8:47 AM EST, Apple (AAPL), Microsoft (MSFT), Amazon (AMZN), NVIDIA (NVDA), Facebook (FB), Boeing (BA), Tesla (TSLA), and Ford Motor Company (F) were up 1.1%, 1.0%, 2.1%, 1.5%, 1.0%, 1.8%, 1.2%, and 0.8%, respectively, in the premarket trading session.