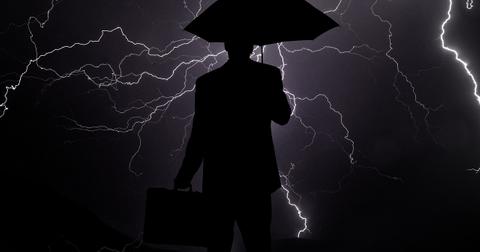 Did the Fed Just Point Toward a Potential Recession in 2019?
By Jitendra Parashar

Updated
The Fed
Today, the Federal Reserve announced another interest rate hike at its final meeting of 2018, its fourth rate hike this year. The central bank decided to increase the target range for the federal funds rate to 2.25%–2.50%, as the market expected. Now let's take a look at some key points from the Fed's statement and what could it mean for investors.
Article continues below advertisement
The Fed's outlook for 2019: Key points
In a statement on Wednesday, the Fed suggested that it would continue to encourage "maximum employment and price stability." The statement noted, "The Committee judges that some further gradual increases in the target range for the federal funds rate will be consistent with sustained expansion of economic activity, strong labor market conditions, and inflation near the Committee's symmetric 2 percent objective over the medium term."
Investors' mixed reaction after the Fed's comments suggests that they weren't exactly what the market was hoping for. While the Fed's comments could be interpreted as pointing toward slowing economic growth, investors had expected more dovish comments. Nonetheless, the central bank's latest statement could fuel investors' fears about a slowing economy and a potential recession.
Over the last couple of weeks, many experts—including billionaire investor Paul Tudor Jones—predicted that the Fed might not hike interest rates in 2019. In a recent interview with CNBC, Jones said that "the one thing that I would say is there's a high probability that this hike will be – assuming they hike – will be the last one for a long time."
Jones argued that a recent price drop, as indicated by the Goldman Sachs commodity index, "gives the Fed no impulse" for more interest rate hikes in 2019.
After the Fed's announcement, US indices (QQQ)(VTI) trimmed their gains and turned negative. At 2:33 PM ET, the S&P 500 benchmark and NASDAQ Composite Index were trading with 0.9% and 0.8% losses for the day. At the same time, Apple (AAPL), Ford (F), General Electric (GE), Facebook (FB), FedEx (FDX), and Amazon (AMZN) were down 1.8%, up 0.1%, up 5.8%, down 5.4%, down 10.7%, and down 0.8%, respectively.
Correction: An earlier version of this article suggested that US indices trimmed their losses instead of trimming their gains and turning negative.