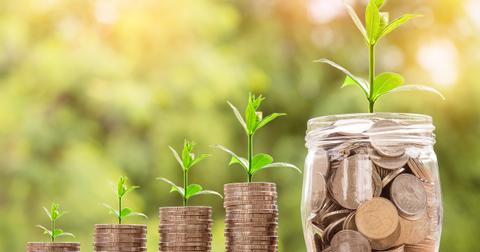 A Look at Investment Opportunities amid Rising Rates
By VanEck

Updated
VanEck
WILLIAM SOKOL: U.S. interest rates have continued their steady climb upwards this year reflecting, among other things, momentum in economic growth. With rates moving up, investors are seeking out ways to reduce their interest rate exposure, as evidenced by substantial inflows into ultra-short duration strategies including floating rate notes.
I'm Bill Sokol, Director of ETF Product Management at VanEck. And here to talk more about floating rate note strategies is Fran Rodilosso, head of our fixed income ETF portfolio management team. Fran, thanks for being here.
FRANCIS RODILOSSO: Thank you, Bill. Thanks for having me.
SOKOL: Fran, given that rates have already moved up quite a bit this year with LIBOR (London Interbank Offered Rate) now at its highest level in a decade, why consider floating rate notes right now?
RODILOSSO: It's really a good question, Bill. Rates are higher than they have been over the last 10 years, but largely because we were in such a period of unprecedented low rates – unprecedented easy monetary policy on a global basis. Many consider us to be still in the early stages, particularly when you look at it globally, not just what the U.S. Federal Reserve (Fed) is doing, but the Bank of Japan, and very eventually, the European Central Bank. Anyway, we're in potentially a prolonged period where rates could be rising or normalizing even.
We're certainly not, from a historical point of view, at a very high level of rates. So, leaving all that aside, rates are still expected to rise regardless. The Fed is showing plans. One more hike this year. Most of the market seems to be fixed around three or four next year. So, the reason number one is rates are still expected to continue to rise. The global growth scenario, the U.S. growth scenario, in particular, tends to support further movements toward higher rates. So FRNs (Floating Rate Notes), whose coupons reset quarterly with LIBOR have a duration of 0.12 – virtually zero duration – are still a good response, good protection in your portfolio against those rising rates. And as the underlying assets in an FRN portfolio are investment grade, there's a margin of credit safety. People are concerned about investment grade credit or where we are in the credit cycle in general. But still, investment grade is where people go for more safety versus the high yield portion of the market at this point in time. Yields are currently attractive on FRNs. They do provide a spread over LIBOR, or at least the corporate FRNs do. So, our ETF that we manage, FLTR®, the VanEck Vectors® Investment Grade Floating Rate ETF, does provide a fairly attractive spread in my mind over LIBOR at this point in time, between 70 and 75 basis points.
Market Realist
Trump administration changes
The Trump administration has brought about several changes to the US economy (SPY) (IVV). The new administration proved quite beneficial to the economy with various economic reforms, a strong labor market, and tax reforms. After the election, not only did the equity market enjoy gains, but the fixed income space also enjoyed some attention.
The strong labor market and rising inflation pushed the Federal Reserve to increase interest rates. The Federal Reserve has been hiking interest rates since December 2015. The hike in December 2015 was the first in a decade. President Trump's victory increased the pace of rate hikes. In 2016, the Fed hiked interest rates once in December. In 2017, there were three rate hikes on the back of an improving economy and labor market.
This year, there were four rate hikes, owing to the Fed's optimistic view of economic conditions after the November Jobs report was released. The last hike of 2018 marked the ninth increase since the Fed started hiking rates in 2015. Members of the FOMC (or Federal Open Market Committee) have indicated two more rate hikes in 2019. In this period of rising rates, floating rate investment grade bonds (FLTR) are attractive options for investors. We'll discuss these more in the next part.