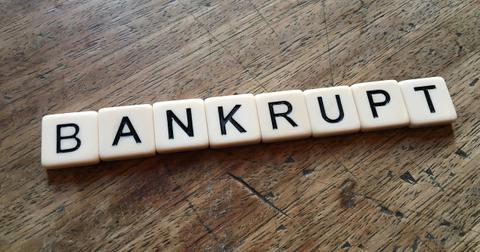 Sears May Have Found a Buyer for Its Home Improvement Business
By Victoria Dean

Updated
Home improvement business
Sears Holdings (SHLD) has received a $60 million offer for its home improvement business from Service.com, according to a Wall Street Journal report. The report added that the stalking horse offer auction is likely to be held on December 13. Sears could ask for court approval of the sale on December 18.
Sears filed for Chapter 11 bankruptcy in October. The company is contemplating the reorganization of its store base by including stores that yield positive EBITDA. Sears had announced that it would be shutting down 142 loss-making stores along with the 46 stores announced earlier by the end of this year as part of the reorganization.
According to the Wall Street Journal report, Sears is also contemplating the divestiture of its well-known DieHard and Kenmore brands. Recently, Sears had licensed out the manufacturing of some of DieHard and Kenmore products.
Article continues below advertisement
In August, ESL Investments offered to buy the Kenmore brand and the home improvement products business for $400 million and $70 million, respectively. ESL Investments is a hedge fund that's owned by Edward Lampert, Sears's former CEO. The hedge fund has been infusing money into Sears to help it stay in business.
What went wrong?
Sears was a leading retailer in the United States. Several factors including the arrival of e-commerce retailers and self-harming decisions led to Sears's misfortune. To stay afloat, Sears had undertaken initiatives like debt financing and asset sales to repay its debt. The company also resorted to store closures to reign in costs. However, the store closure strategy contributed to top-line erosion. Also, lower merchandise on display and disheveled stores repelled shoppers. As of November 5, Sears stock has lost more than 93% of its value in 2018. Sears is now trading below $1 and is facing the risk of de-listing.