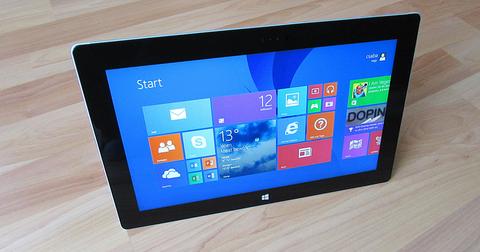 How Microsoft Is Setting Its Cybersecurity Apart from Its Peers'
By Puneet Sikka

Updated
Microsoft has made key changes to its cybersecurity solution strategy
Until a few years ago, in the days of Windows 7, Microsoft (MSFT) didn't take the cybersecurity business too seriously, which was evident from the fact that its antivirus solution, Microsoft Security Essentials, wasn't among the top players in the software security market.
According to a report from Gartner, in 2015, Symantec (SYMC) led this market with a share of 15.2%. It was followed by Intel (INTC), IBM (IBM), Trend Micro, and EMC, each of which had a market share in the single digits.
Article continues below advertisement
However, with Windows 8 and Windows 10, Microsoft made some key changes to its cybersecurity solution strategy. With Windows 7, users had to install and deploy the antivirus capability separately. With Windows 10, Microsoft's antivirus solution, Windows Defender, comes by default, saving users the time it takes to install a separate application.
Another key change Microsoft made to its antivirus solution was to apply machine learning and predictive technologies to better predict virus attacks on computers. Microsoft now scans 400 billion emails per month and analyzes 6 trillion signals every day, and this huge amount of data helps Microsoft in improving its algorithm to detect cybersecurity issues.
Windows Defender is now among the top players in the antivirus market
This shift in strategy is now bearing fruit for Microsoft. According to the company, over 50% of Windows 10 users are now using Microsoft's antivirus solution, while only 18% of Windows 7 and 8 users are using it. The improvement has also helped Microsoft become a top player in the antivirus market. According to AV-TEST, Symantec's Norton Security, Microsoft's Windows Defender, and McAfee Internet Security were among the top four players in terms of protection, performance, and usability metrics as of August.
The antivirus market is growing quickly, which is why Microsoft's innovative solutions bode well for it. According to a report from MarketsandMarkets, the endpoint security market, which includes the antivirus, antimalware, endpoint device control, intrusion prevention, firewall, and endpoint application control categories, is poised to grow from $11.62 billion in 2015 to $17.38 billion in 2020 at a compound annual growth rate of 8.4%.