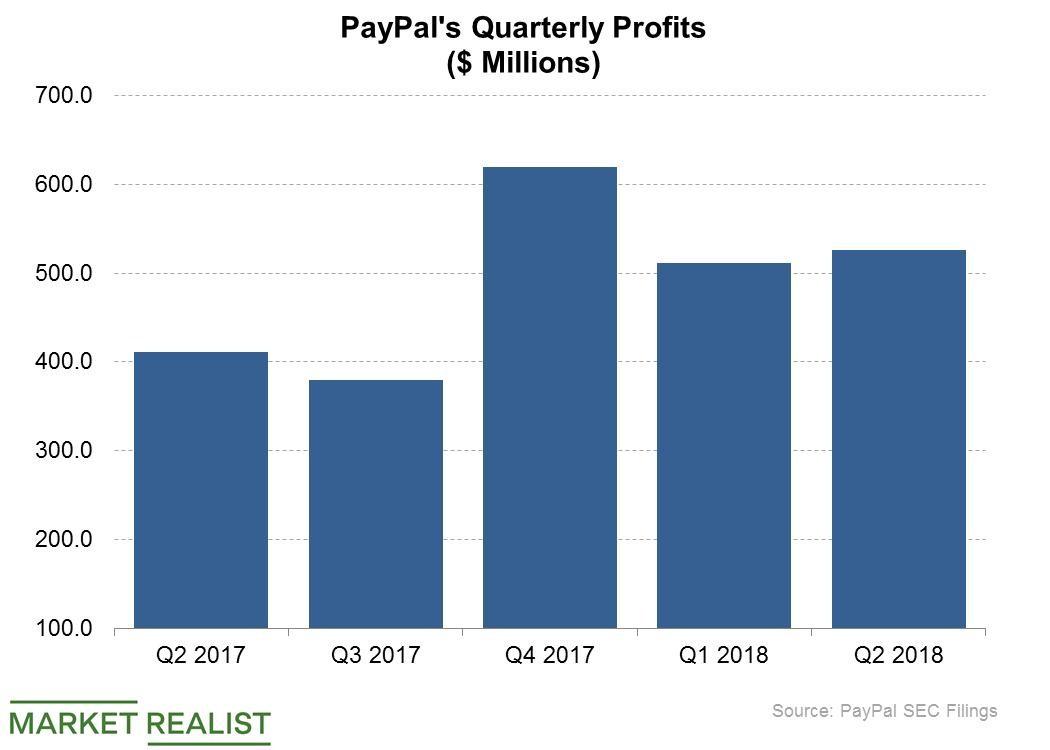 Why PayPal Is Kicking Some Customers Out
By Neha Gupta

Oct. 12 2018, Updated 10:30 a.m. ET
PayPal drops Infowars as a customer
As much as PayPal (PYPL) is in heated competition with Square (SQ), LendingClub (LC), eBay-backed (EBAY) Adyen, and others for payment and loan customers, there comes a time when the company decides to put its foot down and kick out some customers. This happens when PayPal determines that a customer is in violation of its rules and is promoting hate, which is what happened recently in the case of Infowars.
Article continues below advertisement
Last month, PayPal decided to terminate its business dealings with Infowars, a far-right American media platform run by controversial radio host Alex Jones. Infowars sells products through its on-site store, and PayPal was its payment processor. Cutting business ties with Infowars means PayPal will no longer handle payments for Infowars sales.
Infowars sues PayPal
By dropping Infowars as a customer, PayPal has joined several technology companies, including Facebook, Twitter, Google, and Apple, that have banned Infowars content and its publisher Jones from their platforms. But Jones has sued PayPal, accusing it of discriminating against conservative views.
Protecting brand image
It's unclear how much PayPal made in revenue from its business with Infowars before things turned sour and the customer was kicked out, but PayPal must be betting that the benefits of cutting ties with a controversial client will outweigh any potential revenue loss.
PayPal posted a net profit of $526 million on revenue of $3.9 billion in the second quarter. eBay and First Data (FDC) reported second-quarter profits of $642 million and $341 million, respectively. LendingClub and Square suffered $60.9 million and $5.9 million losses, respectively, in the quarter.