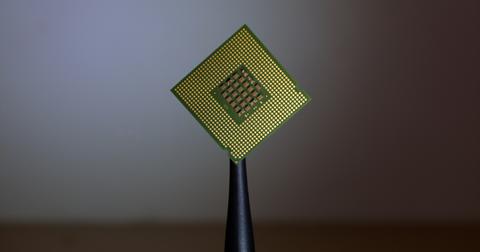 The US Semiconductor Industry Feels the Tariff Pinch
By Puja Tayal

Updated
US tariffs on Chinese imports
President Donald Trump implemented the second round of tariffs on $200.0 billion in Chinese (FXI) imports on September 24. These tariffs came a month after the United States imposed a 25.0% tariff on $16.0 billion in Chinese imports on August 23. The tariff on $16.0 billion of imports was an extension to the tariffs on $34.0 billion of imports, which was imposed on July 6.
During the announcement of the second round of tariffs, Trump also warned that his administration planned to impose a third round of tariff on another $267.0 billion in Chinese imports. He stated that his decision to impose the third round of tariffs depends on China. 
If Trump implements this latest round of tariffs, almost all Chinese imports would fall under this program. In 2017, US imports from China stood at $506.0 billion.
Article continues below advertisement
What does Trump aim to achieve with these tariffs?
These tariffs came into effect after an investigation by the Office of the US Trade Representative concluded that China is using unfair practices by forcing US companies to share their trade secrets when forming joint ventures with Chinese firms. The investigation also alleged that the Chinese government favored certain Chinese industries by providing government capital and subsidies.
The Trump administration wants China to abandon these unfair trade practices and open its domestic market to US companies. However, China is unlikely to negotiate with the United States. Instead, it's retaliating by imposing tariffs on US imports.
Tech and semiconductor companies oppose tariffs
Tech companies such as Apple (AAPL), Intel (INTC), and Dell have written to the US Trade Representative, voicing their opposition to these tariffs. Most tech firms' products are manufactured or assembled in China, as the nation offers cheap labor. US semiconductor companies warned that the third round of tariffs could reduce their competitiveness and hurt their profits. The VanEck Vectors Semiconductor ETF (SMH) and Intel stock each fell 2.5% between September 24 and 25.
In this series, we'll look at the impact of these tariffs on the semiconductor industry.
Check out all the data we have added to our quote pages. Now you can get a valuation snapshot, earnings and revenue estimates, and historical data as well as dividend info. Take a look!