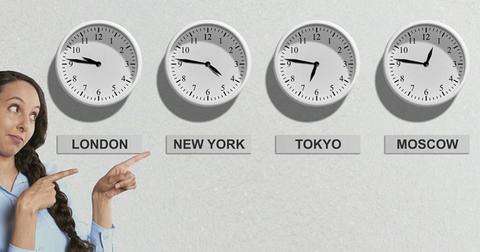 Seven-Eleven and Honeywell's Solstice N40 Refrigerants
By Peter Neil

Oct. 8 2018, Published 11:56 a.m. ET
Honeywell and Seven-Eleven
On October 1, Honeywell (HON) announced that Japanese retail chain Seven-Eleven will adopt the company's next-generation Solstice N40 refrigerants. The new N40 refrigerants are said to be 65% better at reducing the GWP (global warming potential) compared to the earlier model R-404A. Using N40 refrigerants could result in 20% energy savings.
Honeywell's N40 refrigerants will help Seven-Eleven comply with the guidance of the Act on Rational Use and Proper Management of Fluorocarbons by 2025. The deal will likely boost Honeywell's revenues. However, Honeywell didn't disclose the financial aspects of the deal. There were 20,596 Seven-Eleven convenience stores in Japan.
Article continues below advertisement
Anna An, Honeywell's Asia-Pacific vice president and general manager of Advanced Materials, said, "Solstice N40 is the lowest GWP alternative available for both new installation and retrofit projects in the Japanese commercial refrigeration market and has already been adopted at more than 13,000 retail stores worldwide. With Honeywell's Solstice N40 in Hitachi's condensing units, we are helping Japanese retailers achieve environmental and operational benefits."
Stock price update
Honeywell stock continued to trade sideways. Honeywell declined ~0.3% and closed at $166.4 for the week ending October 5. The decline in the stock price didn't have much of a negative impact on its 100-day moving average. Honeywell stock traded 7.2% above the 100-day moving average price of $153.08, which indicates an upward trend in the stock. Honeywell was on par with the Invesco Aerospace & Defense ETF (PPA), which also declined ~0.3%. PPA invests 6.9% of its portfolio in Honeywell.
On a year-to-date basis, Honeywell has gained 8.2%. United Technologies (UTX), Textron (TXT), and Boeing (BA) have risen 9.0%, 25.6%, and 31%, respectively.
At the end of the week, Honeywell's 14-day RSI (relative strength index) was 57, which indicates that the stock isn't overbought or oversold. An RSI of 70 and above shows that a stock has temporarily moved into the "overbought" position, while an RSI of 30 and below indicates that a stock has temporarily moved into the "oversold" position.