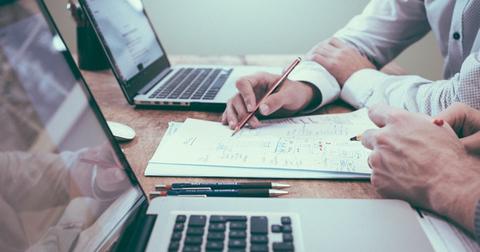 Oracle Partners with LinkedIn to Boost HR Solutions
By Aaron Hemsworth

Updated
About the partnership
On October 10, Oracle (ORCL), the leading database operator, formed a partnership with LinkedIn (MSFT) to streamline HR (Human Resource) solutions. The integrations between Oracle HCM (Human Capital Management) Cloud, LinkedIn, and Taleo Enterprise Edition might reduce the gap between employees' job responsibilities and the organizations' overall business objectives. The partnership will allow the HR departments to reduce attrition rates and enhance employee satisfaction across different enterprises through proper training and career development.
Article continues below advertisement
Integrations between Oracle HCM Cloud and LinkedIn
The new Talent Profile Import allows staff members to transfer key information on their LinkedIn profiles into their Oracle HCM Cloud Talent Profile. The Referral Recommendations will help job seekers send job requests through Oracle Recruiting Cloud or Taleo Enterprise Edition. Job seekers can ask their LinkedIn connections to provide references, where applicable. The Recruiter System Connect transfers candidates' information from Oracle Recruiting Cloud, LinkedIn, and Taleo.
The higher adoption of Enterprise Resource Planning tools and different automation features might lead to a rapid change in the HR process, which includes recruitment, retention through training, development, and promotion. The availability of the common platform might reduce the cost associated with recruitment until retirement. The availability might also boost the HR departments' efficiency by saving time. The partnership could drive Oracle's HCM adoption. In the above graph, you can see Oracle's Cloud services and license support revenue growth in the last five quarters.