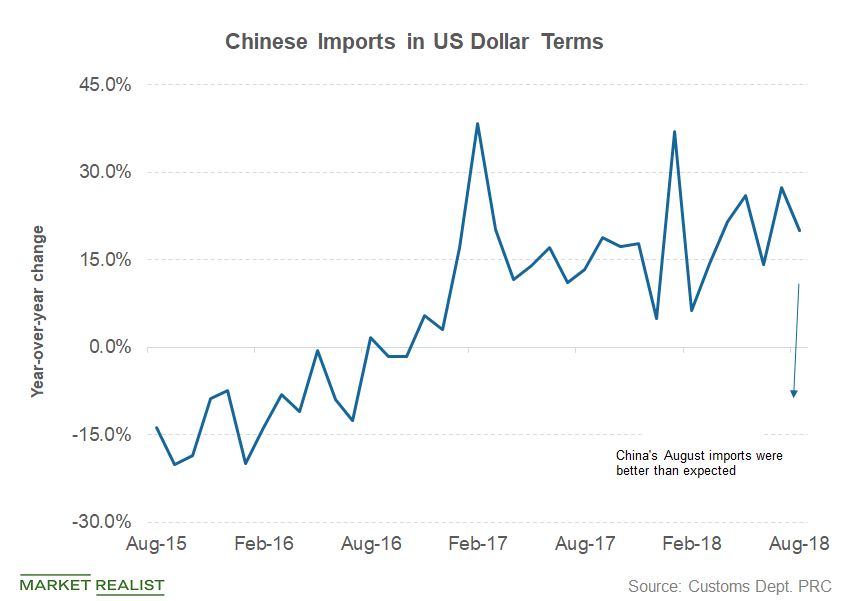 How the Trump Administration Is Encircling China
By Mohit Oberoi, CFA

Aug. 25 2019, Updated 10:07 a.m. ET
The Trump administration
At the United Nations General Assembly in late September, President Trump said, "I have great respect and affection for my friend president Xi [Jinping], but I have made clear that our trade imbalance is just not acceptable." He added, "China's market distortions and the way they deal cannot be tolerated."
Even as talks were underway in August, the United States and China imposed tariffs on each other's goods. US automotive companies such as Ford (F) and Tesla (TSLA) are paying higher tariffs on the cars they export to China.
Article continues below advertisement
Other issues
Trade issues aren't the only contentious issues between the world's two largest economies. Recently, the United States approved the sale of some military hardware to Taiwan—a move that hasn't gone over well with China (FXI). In another move, the United States imposed sanctions on the Chinese military for buying weapons systems from Russia.
The United States (SPY) hasn't directly opposed China's BRI (Belt and Road Initiative), in which the country is investing in infrastructure beyond its borders. However, the United States raised a red flag by citing concerns over an anticipated IMF bailout for Pakistan, a key partner in China's BRI.
On July 30, US Secretary of State Mike Pompeo told CNBC, "There's no rationale for IMF tax dollars — and associated with that, American dollars that are part of the IMF funding — for those to go to bail out Chinese bondholders or China itself."
USMCA
The Trump administration inserted a clause in the USMCA that states that if any of the member countries enter into a trade agreement with a "non-market economy," the remaining countries can exit USMCA and sign a bilateral deal instead. Although no country has been named in the clause, it appears to refer to China. Alibaba's (BABA) founder, Jack Ma, expects the US–China trade tensions to last for decades.
In the next article, we'll see how steelworkers' talks with steel companies are progressing.