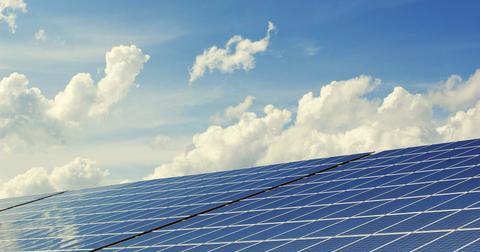 How IBM's New Multicloud Manager Could Boost Service Offerings
By Aaron Hemsworth

Updated
Importance of Multicloud Manager
On October 15, IBM (IBM) introduced its Multicloud Manager, an open technology platform. The new technology allows users to easily streamline, migrate, and combine apps across different cloud platforms. The IBM Multicloud Manager is expected to be available this month.
It has become a trend for most organizations to use multiple cloud platforms like Microsoft (MSFT) Azure and Amazon (AMZN) AWS (Amazon Web Service) to run different business operations. Thus, the introduction of IBM's Multicloud Manager may allow these enterprises to make the most use of cloud infrastructure and thus save money and time. Moreover, it also provides a single user interface for the IT management team to get clear visibility of Kubernetes applications across different cloud platforms. The Multicloud Manager also follows the compliance policies and security standards of the organization where it is being deployed.
Article continues below advertisement
The launch of new products is driving the cloud business
On October 15, 2018, IBM also unveiled its AI (artificial intelligence) OpenScale tool, which manages as well as boosts AI applications used in different organizations. The tool allows the user to understand the decision-making process, helps to avoid biased results, and also ensures that the AI apps comply with different regulations. IBM also integrates its cloud platform with AI technology, thus adding more value to its clients.
Thus, the launch of new services may boost IBM's cloud business going forward. The graph above shows IBM's cloud revenue growth in the last five quarters.