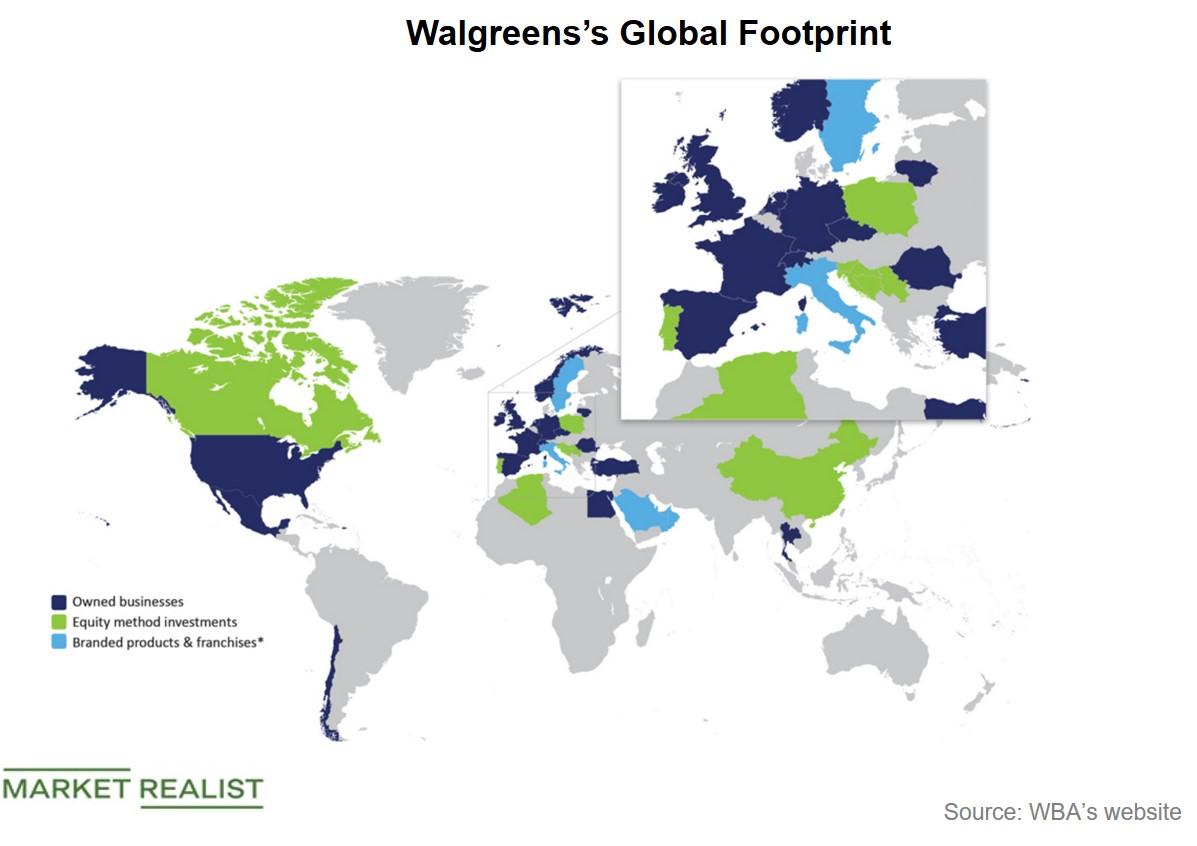 Discussing Walgreens's Recent Alliances with Birchbox and Kroger
By Sonya Bells

Dec. 4 2020, Updated 10:53 a.m. ET
How Walgreens is fighting the competition
To survive in the highly competitive pharmacy and retail space, Walgreens Boots Alliance (WBA) is entering into new innovative partnerships.
Article continues below advertisement
Teaming up with Birchbox
On October 4, Walgreens announced that it had purchased a stake in online beauty retailer Birchbox, whose $10-per-month subscription boxes have become an instant hit. This partnership will allow Walgreens to expand its beauty offerings and to attract Millennials by including high-end cosmetics.
Walgreens plans to start selling Birchbox products at 11 stores in major cities—including Chicago, Los Angeles, and Miami—starting in December. "This collaboration will help enable Walgreens to continue to strengthen our beauty offering and build our prestige portfolio," said Richard Ashworth, the president of operations at Walgreens.
Collaboration with Kroger
Just two days before the Birchbox deal, Walgreens announced a partnership with supermarket giant Kroger (KR) via which the two companies plan to sell grocery, pharmacy, and beauty products under one roof.
The companies plan to pilot the idea at 13 Walgreens stores in Northern Kentucky, where customers will be able to pick up Kroger grocery items they've ordered online.
"We continue to evolve our offerings to meet the changing needs of our customers and provide a more differentiated shopping experience. We've been implementing new approaches to promotions, product selection and other areas to deliver greater value in our stores," said Stefano Pessina, the executive vice chair and CEO of Walgreens Boots Alliance.
Other pilots and deals
At the end of September, Walgreens launched a Boots flagship store on Alibaba's Tmall platform. Through this collaboration, the company will have access to more than 500 million Chinese consumers using Alibaba's platforms.
On September 10, Walgreens Boots Alliance announced its $185 million deal to acquire pharmacy files from 185 Fred's pharmacies.
Read the next article to learn about WBA's year-to-date stock market performance.