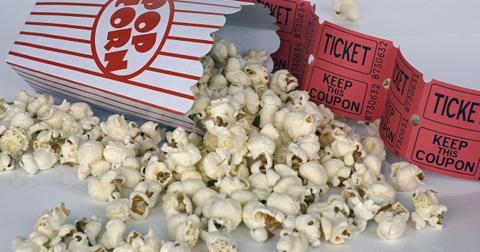 AMC Stubs A-List Continues to Add Subscribers
By Victoria Dean

Updated
Stubs A-List is a massive hit
AMC Entertainment Holdings (AMC) has announced that its AMC Stubs A-List now boasts 400,000 paid members, all within 14 weeks of its launch. The service was added to the AMC Premiere tier for $19.95 (excluding taxes) and was aimed at reducing the threat of MoviePass.
AMC Stubs A-List allows members to attend three movies per week in theaters and allows advanced and last-minute booking. However, there are no carryovers from week to week.
At the AMC Stubs A-List launch in June, the company set a target of 500,000 members in the first year. For the second year, it targeted 1 million subscribers.
Article continues below advertisement
AMC Stubs A-List and MoviePass
MoviePass is undoubtedly a disruptive service. It allows members to watch one movie per day in theaters for a monthly subscription of $9.95. The average movie ticket in the United States is anywhere from $8 to $10.
But MoviePass started bleeding cash despite a subscriber base of ~3 million. That compelled the parent company, Helios and Matheson Analytics, to make changes to the plan.
Currently, MoviePass allows subscribers three movies per month. It has a restricted seating availability caveat for the first two weeks of blockbuster movies that release at more than 1,000 screens.
In contrast, AMC Stubs A-List has no restricted seating for any movie. Members can watch movies at any AMC location, including IMAX, Dolby 3D[1. three-dimensional], and BigD. MoviePass members can only attend movie at 2D[2. two-dimensional] locations.
AMC Stubs A-List may benefit from MoviePass's troubles, but AMC will still need to watch out for a plethora of other subscription services offered by other theater chain owners.
For instance, Cinemark Holdings (CNK) has unveiled Movie Club. It's an $8.99-per-month subscription service that allows one movie (only 2D) per month and a 20% discount on concessions. Unused tickets roll over. It charges no online fees for tickets purchased. Extra tickets can be purchased for $8.99.
Sinemia's basic subscription service for $9.99 allows members to attend three movies per month only in 2D format and has no restricted seating caveat. It also has many other plans that offer more services for higher fees.