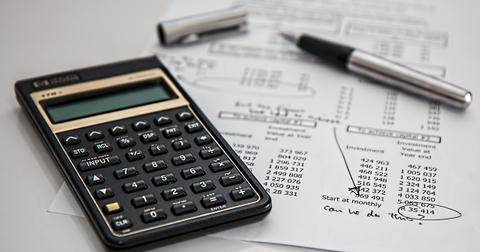 Wells Fargo's WB Unit Faces Federal Probe for Potential Fraud
By Anirudha Bhagat

Sep. 7 2018, Published 8:34 a.m. ET
Altered customer information
Wells Fargo & Company (WFC) is in trouble again, with the US Department of Justice suspecting potential employee fraud in its Wholesale Banking unit, the Wall Street Journal reported on September 6.
Shares of Wells Fargo fell ~1.7% yesterday. Year-to-date, the stock is down 4.5%. It has significantly underperformed the Financial Select Sector SPDR ETF (XLF) with its gain of 1.6%.
Citing anonymous sources, the news agency revealed that the probe relates to claims that WFC's Wholesale Banking unit staff improperly added or altered customers' information without their consent. The kinds of customer information that were suspected to have been changed or added included social security numbers, addresses, and dates of birth.
The Justice Department is examining whether or not the employee misconduct was the result of management's pressure to meet a regulatory deadline.
Article continues below advertisement
According to the Wall Street Journal, the incident happened between 2017 and 2018, when Wells Fargo was facing trouble meeting the June 30, 2018, deadline of the Comptroller of the Currency. The regulatory body had asked the bank to provide a compliance consent order related to its control measures on anti–money laundering.
However, employees faced trouble completing the task within the specified time. In May this year, Wells Fargo asked for an extension.
Tough times
This isn't the first time Wells Fargo has been facing a federal investigation. Over the last two years, the company has been in the news for various scandals. The investment banking company was found guilty of opening millions of fake retail banking accounts without customers' knowledge to meet strict sales quotas in 2016.
Wells Fargo has also been accused of fraudulently signing thousands of its customers up for products and services without their knowledge. For this, it's received a fine of $1 billion. Last month, the company was charged with a penalty of $2.9 billion for deliberately misrepresenting the quality of the loans it was providing to customers. Most recently, last Friday, 12 female executive employees alleged gender bias in the company's Wealth Management division.
Back-to-back investigations and litigations are hurting Wells Fargo's profitability. The company's second-quarter EPS of $0.98 fell 9% YoY (year-over-year) and missed Wall Street's estimate of $1.12. On the contrary, it's top competitors Bank of America (BAC), JPMorgan Chase (JPM), and Morgan Stanley (MS) reported YoY rises of ~39%, 34%, and 44%, respectively, in their second-quarter EPS.