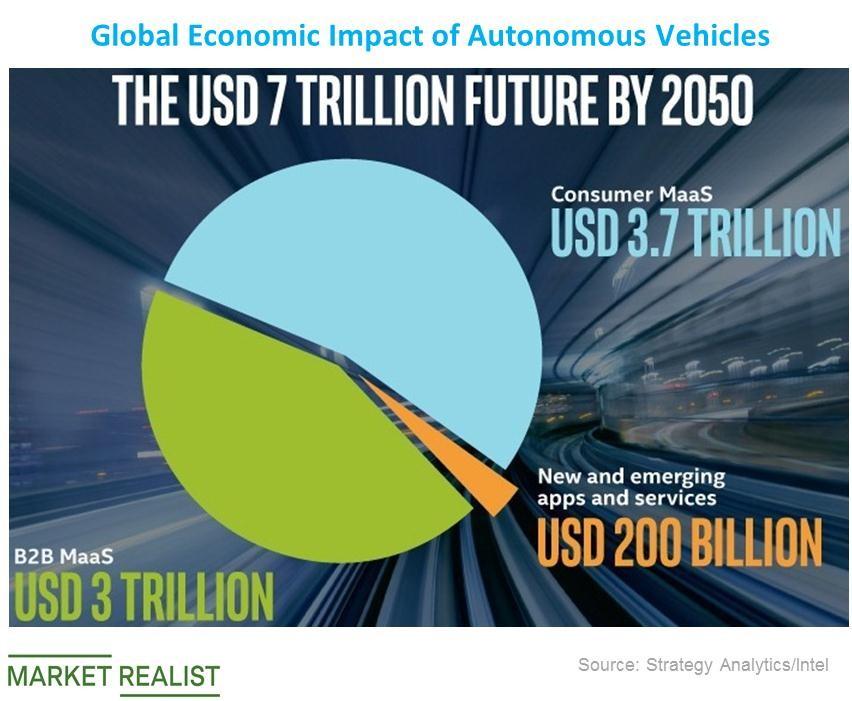 Verizon Looking to Take 5G to Businesses
By Ruchi Gupta

Sep. 18 2018, Updated 9:02 a.m. ET
Verizon working on 5G for businesses
Verizon (VZ) is looking beyond the home market for its 5G (fifth-generation) service. Verizon 5G Home, the name of the company's 5G service for home users, is slated to go live in parts of the United States next month.
As it prepares to launch what may be America's first 5G service, Verizon is also exploring ways to reach business customers. It has teamed up with Cradlepoint on a 5G program for businesses, according to a VentureBeat report.
Article continues below advertisement
5G to expand access to autonomous driving
The timing of Verizon's 5G service for its business customers is currently unknown. But 5G connectivity is expected to help make technologies such as autonomous driving and cloud computing more broadly available, which means businesses have a lot to benefit from the arrival of 5G networks. 
One of Verizon's partners in the 5G Home program is Google, whose YouTube TV service will be bundled with Verizon's 5G Home plans and offered free of charge to 5G customers for the first three months. Google sibling Waymo is focused on autonomous driving and is expected to launch a commercial taxi service using driverless cars in parts of Arizona later this year. Google and Waymo are subsidiaries of Alphabet (GOOGL). Intel (INTC) predicts that global passenger economy will be worth $7 trillion by 2050 due to autonomous driving.
Tackling Comcast in the Internet market
For Verizon, extending 5G service from homes to offices would enlarge its revenue potential. With 5G, Verizon hopes to better compete with the likes of Comcast (CMCSA) and Charter (CHTR) in the business of providing high-speed Internet access. Comcast and Charter are major providers of cable broadband. Comcast's Internet revenue rose 9.3% YoY (year-over-year) to $4.3 billion, and Charter's Internet revenue rose 7.3% YoY to $3.8 billion in the second quarter.
In its 5G Home pitch, Verizon is encouraging consumers to ditch cable services for its wireless 5G service.