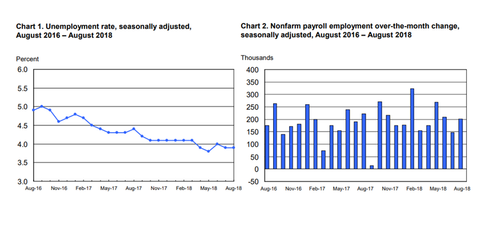 Upcoming Holiday Triggers Solid Hiring by Road Transporters
By Samuel Prince

Updated
FedEx plans to add 55,000 jobs
In the second week of September, major parcel delivery giant FedEx (FDX) announced that it intends to hire 55,000 additional team members for the 2018 holiday season. FedEx also stated that the majority of its workforce will stay with it after the holiday peak.
At present, the global courier service provider has more than 425,000 team members worldwide. A few days ago, FedEx announced the expansion of its FedEx Ground operations to six days a week throughout the year from the previous five days. This expansion will require manpower, which should come from the additional hiring.
Article continues below advertisement
United Parcel Service to add 100,000 jobs
On September 17, US-originated global parcel delivery giant United Parcel Service (UPS), often referred to as "Brown" in the courier industry, announced that it expects to hire ~100,000 seasonal employees to support the expected rise in its package volumes. The surge in package volumes is expected to start in November and remain until January 2019.
At the end of 2017, UPS had 454,000 employees worldwide excluding temporary seasonal employees. Over the last three years, UPS has hired in permanent positions 35% of the people it's hired for seasonal package-handling jobs after the end of its holiday seasons.
The full-time and part-time seasonal positions include primarily package handlers, drivers, and driver helpers. UPS has mentioned that many top-level officers, including CEO David Abney and other senior leadership members, began their UPS careers as part-time employees.
XPO plans to add 8,000 jobs
XPO Logistics (XPO) is the United States' second-largest LTL (less-than-truckload) service provider. On September 17, the trucker (IYT) announced that it plans to add 8,000 seasonal jobs across North America for the peak holiday season. The company had 95,000 full-time and part-time employees at the end of 2017.
In the next article, we'll take a look at Old Dominion Freight Line's (ODFL) third-quarter updates.