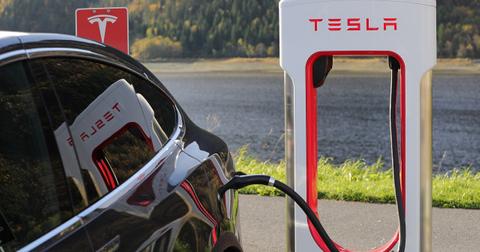 Tesla Drops ~11% in After-Hours Trading as the SEC Sues Elon Musk
By Jitendra Parashar

Updated
Elon Musk
On September 27, the SEC sued Tesla's (TSLA) CEO. Elon Musk. According to a Reuters report, the SEC accused Musk of securities fraud by making several "false and misleading" tweets about taking Tesla private.
Article continues below advertisement
Musk's tweet
On August 7, Musk surprised industry observers and the general public alike by tweeting that he's "considering taking Tesla private at $420. Funding secured." While Musk is well known for his wit and for teasing short sellers on Twitter, his tweet about taking Tesla private appeared real. Musk later went on to say that "Shareholders could either to sell at 420 or hold shares & go private."
In the same series of tweets, Musk noted, "Def no forced sales. Hope all shareholders remain. Will be way smoother & less disruptive as a private company. Ends negative propaganda from shorts."
Musk's tweet triggered a price rally in the stock on August 7. However, these gains didn't last long, as analysts remained skeptical about Musk's claim of having secured funding. On August 23, Musk again surprised investors by announcing that Tesla would remain public, as he found the process of going private "more time-consuming and distracting than initially anticipated."
The SEC's charges
The SEC filed its lawsuit against Musk in Manhattan federal court. In the complaint, the SEC alleged, "In truth and in fact, Musk had not even discussed, much less confirmed, key deal terms, including price, with any potential funding source," Bloomberg reported.
Tesla is expected to release its third-quarter vehicle data next. However, the news of the SEC's lawsuit against Musk came as a shocker for investors and hurt their sentiments. In after-hours trading at 5:15 PM EDT, TSLA was down ~11.0%. On September 27, automakers (XLY) General Motors (GM), Ford (F), and Fiat Chrysler (FCAU) closed with respective losses of 0.2%, 0.4%, and 1.8%.
On September 18, the Justice Department also began a criminal probe in the Tesla privatization tweet case.