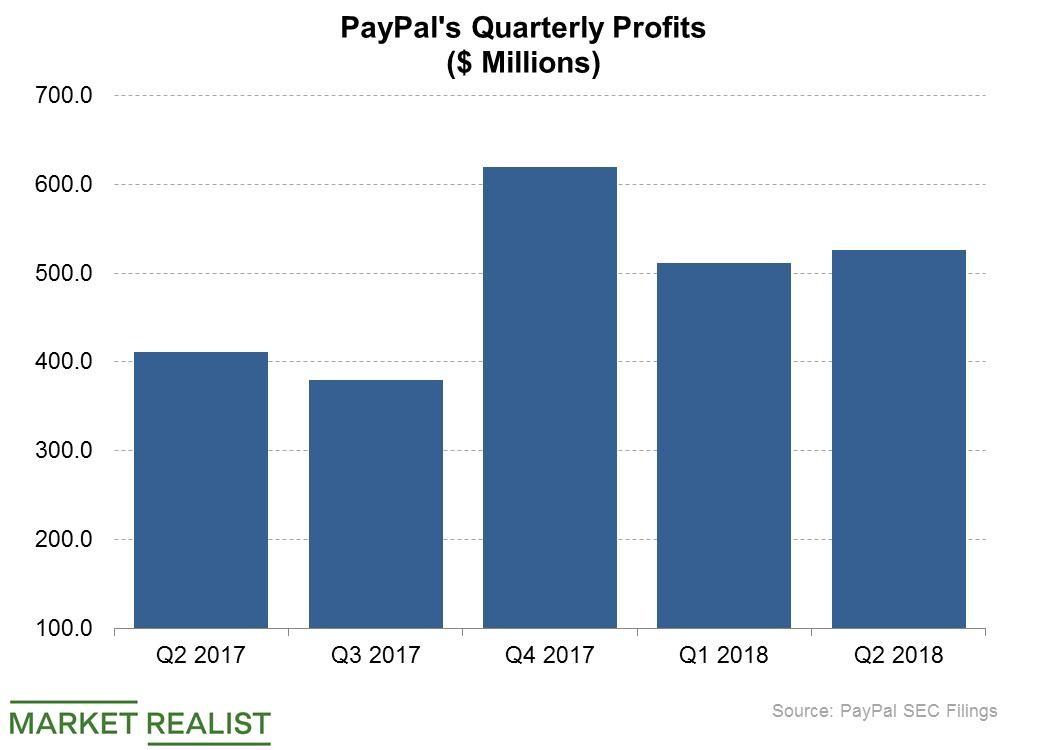 How Might FundsNow Affect PayPal's Loans Business?
By Neha Gupta

Sep. 14 2018, Updated 3:28 p.m. ET
Loans division revenue rose 49%
PayPal's (PYPL) FundsNow program allows businesses to access their sales funds instantly instead of waiting for days or weeks, as has been typical over the years.
Instant access to funds could allow borrowers to settle their PayPal loans faster. Borrowers that settle their loans quickly may take another loan sooner than they would if they had to wait for up to three weeks to access their funds from completed sales.
Article continues below advertisement
PayPal could end up facilitating more loans in a year than it did before it launched the FundsNow program. PayPal earns interest on the loans it facilitates. The division under which the company's loans business falls posted revenue growth of 49% year-over-year to $539 million in the second quarter.
Leveraging loans to boost customer loyalty
Square (SQ) and Amazon (AMZN) also extend loans to their customers, with each having facilitated more than $3.0 billion in small business loans in the last four to seven years since Amazon launched its business credit line in 2011 and Square started lending to its business customers in 2014.
In addition to generating interest income, PayPal, Square, and Amazon use loans to nurture a loyal customer base.
eBay business going away from PayPal
If FundsNow stimulates the uptake of PayPal's business loans, it could be a huge boost to the company considering that it's losing eBay's (EBAY) payments business. eBay is dropping PayPal as its primary payment processor in the next few years. In July, eBay signed Square to extend small loans to merchants in its marketplace.
PayPal made a profit of $526 million in the second quarter. Square suffered a loss of $6.0 million in the period. Online lender LendingClub (LC) posted a fall of $60.9 million in the second quarter.