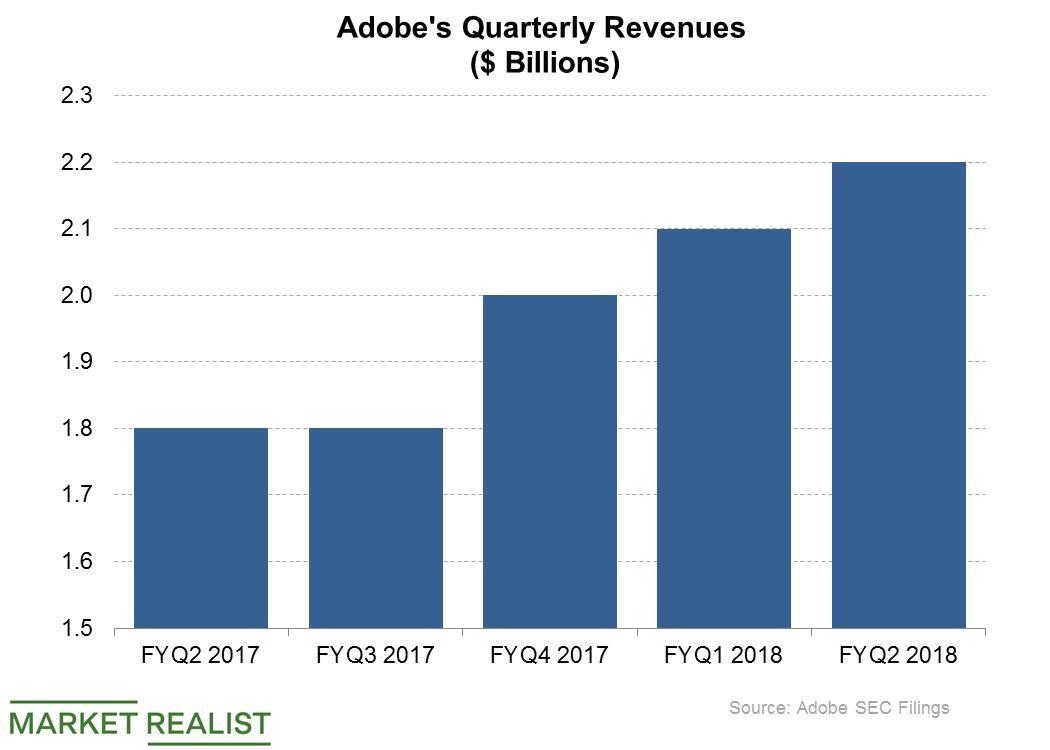 Why Adobe Is Building a New Photoshop App for the iPad
By Ruchi Gupta

Aug. 9 2018, Updated 10:31 a.m. ET
Full Photoshop for iPad
Adobe Systems (ADBE) is working on a full version of its Photoshop app for Apple's (AAPL) iPad, according to Bloomberg. Adobe already offers a lightweight version of Photoshop app for Apple's iOS devices such as the iPad, but it doesn't meet the full range of needs of media professionals. So, the Photoshop app in the works is expected to bring the full power of the photo-editing tool to iPads.
There are millions of iPads in use globally. Apple sold 11.6 million iPads in the second quarter, up from 11.4 million iPads it sold in the second quarter of 2017.
Article continues below advertisement
Apple working to attract business customers
Adobe (ADBE) is building a full version of Photoshop for the iPad at a time when Apple is also working to draw business users to its mobile devices, which could allow it to take advantage of the rise of enterprise mobility. Apple has traditionally sold its mobile devices to consumers, and selling to businesses is expected to diversify its market. The company partnered with IBM Corp. (IBM) to develop business apps for iPhones and iPads.
Creating a full version of Photoshop for the iPad is seen as part of Adobe's effort to make its products work on multiple device platforms. This could help it boost sales and diversify its customer base by being able to reach more casual users.
Adobe's revenues jumped 24%
Adobe generated revenues of $2.2 billion in its fiscal second quarter, which ended in May, representing an increase of ~24% YoY (year-over-year). Microsoft's (MSFT) revenues rose 29.0% YoY in the comparable period. SAP SE (SAP) and Oracle (ORCL) grew their revenues by 3.8% and 3.3% YoY, respectively, in the latest quarter.
Adobe is expected to launch the new Photoshop app for the iPad in October, and the product is expected to go on sale next year.