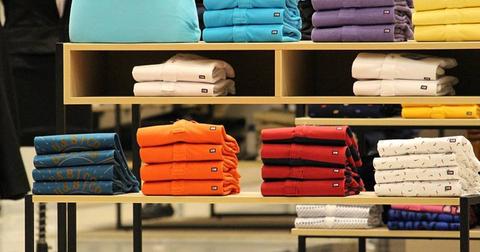 Sears: Store Closures Continue, Stock Falls ~6%
By Victoria Dean

Updated
Store closures continue
On August 23, Sears Holdings (SHLD) stock fell more than 5.9% after the company announced that it will shut down 46 more stores in November.
Earlier in 2018, Sears announced that it identified 100 non-profitable locations. The company will be shutting down most of the locations in the next few days. As of May 5, Sears operated 894 stores (365 Kmart stores and 529 Sears domestic stores)—compared to 1,275 stores on April 29, 2017.
The latest round of store closures includes 33 Sears stores and 13 Kmart stores.
Article continues below advertisement
Why bankruptcy looks imminent
As of August 23, Sears' stock price has fallen ~69% on a YTD basis. Sears continues to be on the brink of filing for Chapter 11 bankruptcy.
Sears, which has been around for over a century, is struggling to survive. In the past, Sears was one of the biggest names in the retail space. A multitude of factors including self-harming managerial decisions and Amazon's (AMZN) arrival added to Sears' plight.
Sears' sales growth continues to decelerate and profits remain elusive. The company has undertaken many initiatives including cutting costs and debt financing. Store closures are part of the cost reduction. However, store closures are leading to top-line erosion. For the first fiscal quarter of 2018, Sears' sales fell 31.2% to $2.89 billion—mainly due to closures.
Sears is bleeding cash and has resorted to debt financing to run its daily operations. In order to repay the debt, Sears has taken to asset sales. Selling assets isn't a sound strategy especially when sales are declining. Assets are a limited resource. Sears has already divested a chunk of its assets.
Earlier in August, Sears received a letter from ESL Investments to buy the Kenmore brand for $400 million. ESL Investments proposed buying Sears' Home Improvement Products business for $70 million. The hedge fund, which is headed by Sears's CEO Edward Lampert, has pumped a lot of money into Sears in the past few years.