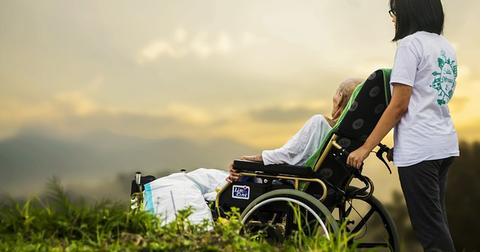 NovoCure Stock: Key Factors Driving Investors' Interest
By Kenneth Smith

Updated
NovoCure
NovoCure (NVCR) is mainly engaged in developing and bringing tumor treating fields for solid tumors to the market. The company's first tumor treating fields delivery system, Optune, is targeted to treat adult patients with glioblastoma. Tumor treating fields use electric fields tuned to certain frequencies to disrupt solid tumor cancer cell division. NovoCure's clinical pipeline programs are targeted to test the safety and efficacy of tumor treating fields in multiple solid tumor indications.
In this series, we'll discuss NovoCure's financials, geographic segments, significant pipeline developments, and valuation metrics.
Currently, NovoCure's clinical programs are evaluating the use of tumor treating fields in a number of indications including brain metastases, non-small cell lung cancer, pancreatic cancer, ovarian cancer, and liver cancer.
Article continues below advertisement
In April, NovoCure reported positive top-line results from its STELLAR phase two pilot trial in mesothelioma. The results showed clinically meaningful improvements in overall survival and progression-free survival in patients. NovoCure plans to submit a Humanitarian Device Exemption application to the FDA. The company expects the product to launch in the United States in 2019.
In June, NovoCure opened a phase two pilot trial for liver cancer. The trial focuses on tumor treating fields in combination with sorafenib as a treatment for 25 patients with advanced liver cancer. The company expects first patient enrollment in the trial in the second half of 2018.
Active patient statistics
The number of NovoCure's active patients increased from 1,460 in the second quarter of 2017 to 2,169 in the second quarter. The highest number of active patients is in the United States, followed by Europe, the Middle East, and Africa. Active patients in the United States increased from 1,083 in the second quarter of 2017 to 1,575 in the second quarter. A patient who's on NovoCure's Optune system under a commercial prescription is classified as an "active" patient.
Next, we'll discuss NovoCure's financial performance.