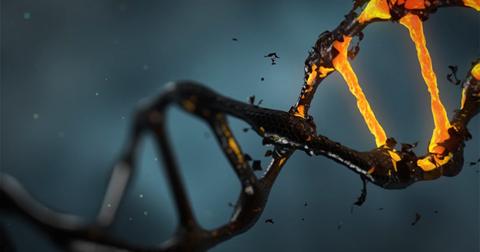 Puma Biotechnology Enters into Collaboration with Strata Oncology
By Daniel Collins

Updated
Puma's collaboration with Strata Oncology
On July 17, Puma Biotechnology (PBYI) entered into a collaborative agreement with Strata Oncology for acceleration of patient enrollment in Puma Biotechnology's ongoing Phase 2 SUMMIT clinical trial.
Puma Biotechnology is conducting the trial to evaluate the safety and efficacy of its kinase inhibitor drug neratinib for the treatment of individuals with a wide range of solid tumors.
According to the terms of the agreement between Strata Oncology and Puma Biotechnology, Strata Oncology will refer HER2-mutated advanced cancer patients that are recognized through the Strata Trial to enroll in Puma Biotechnology's Phase 2 SUMMIT trial.
Strata Oncology's Strata Trial is a screening protocol for tumor molecular profiling for advanced cancer patients at zero cost. The trial also provides enrollment support for certain pharmaceutical company–sponsored precision therapy clinical trials.
Currently, Nerlynx (neratinib) has been approved for extended adjuvant therapy for adult individuals with early-stage HER2[1. human epidermal growth factor receptor 2]-positive breast cancer. 
Article continues below advertisement
Puma stock performance
On July 17, Puma Biotechnology stock closed at $52.50 which represents 11.7% growth from its 52-week low of $47 on June 7.
Puma Biotechnology hit its 52-week high of $136.90 on November 8, 2017.
On July 18, Puma Biotechnology had a consensus 12-month target price of $94.17, which represents 79.37% growth over the next 12 months.
Analysts' recommendations for PBYI and its peers
Of the five analysts tracking Puma Biotechnology in July, two of them have recommended a "strong buy," and one has recommended a "buy" for the stock. Three analysts have recommended a "hold."
Of the 14 analysts tracking Ionis Pharmaceuticals (IONS), 29% of them have recommended a "buy." Of the 16 analysts covering Alnylam Pharmaceuticals (ALNY), 75% of them have recommended a "buy." Of the 11 analysts tracking Nektar Therapeutics (NKTR), 82% of them have recommended a "buy."
On July 17, Ionis Pharmaceuticals, Alnylam Pharmaceuticals, and Nektar Therapeutics had consensus 12-month target prices of $58.25, $1,480, and $96.78, respectively, which represent returns on investment of 35.06%, 44.71%, and 100.12%, respectively, over the next 12 months.