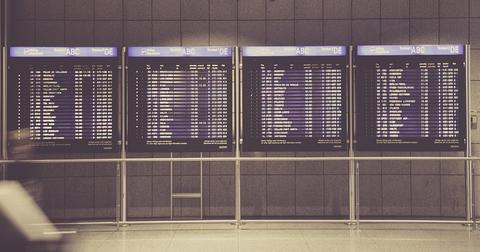 Citigroup Beat Estimates—Sequential Decline in Banking, Trading
By Robert Karr

Updated
Sequential declines
Citigroup (C) reported its second-quarter earnings today. The bank beat EPS estimates of $1.56 with EPS of $1.63, helped by a lower-than-expected decline in the global banking business and trading activity sequentially. It managed revenue growth of 2% on a year-over-year basis, mainly due to 2% growth in banking and 3% growth in trading, investment banking, and asset management.
Among other major bankers (XLF), JPMorgan Chase (JPM) also beat estimates on core loans growth and investment banking revenues in the second quarter. Wells Fargo (WFC) missed estimates of $1.12 and posted adjusted EPS of $1.08, mainly due to a decline in non-interest income.
Article continues below advertisement
Core banking
Citigroup has more global exposure than its peers. As a result, analysts expect it to see some headwinds due to ongoing trade wars. The bank has continued to divest legacy assets and focus on core banking operations. On a sequential basis, its total loan book and deposits declined marginally by $2 billion and $4 billion to $671 billion and $997 billion, respectively.
On a year-over-year basis, loans and deposits grew 4% in the second quarter, reflecting average industry growth. The bank's growth came largely from Asia, Latin America, Europe, and the Middle East. It was partially offset by a decline in North America and legacy assets.
Non-interest income
Citigroup's Institutional Clients Group segment posted growth of 3% on a year-over-year basis to $9.7 billion, a little over half of the bank's total revenues. The bank's fixed-income trading weighs heavily on its performance, declining 6% and partially offset by 19% growth in equity trading and 12% growth in securities revenues. The Fed's decision for faster rate hikes has led to continual withdrawals from fixed-income offerings. The pace reduced in the second quarter, but it could reverse if the FOMC expects slower rate hikes amid the ongoing trade wars.
Citigroup is investing in technology to improve its operating efficiency. The bank's total expenses remained flat at $10.7 billion. Bank of America (BAC) is leading in terms of investments in technology for trading platforms and retail banking penetration.