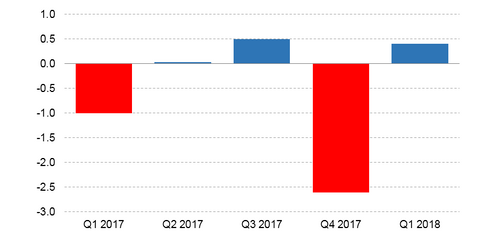 Why eBay Favors Cross-Border Trade in Its Relaunch in India
By Ruchi Gupta

Updated
eBay to join Alibaba and JD.com in cross-border push
eBay (EBAY) intends to initially focus on cross-border trade as it relaunches operations in India. Before it sold its Indian operations to Flipkart last year, eBay had mainly focused on facilitating domestic sales in India.
eBay's cross-border approach will see the company open up the global market to Indian traders and expose Indian consumers to global brands. Chinese e-commerce giants Alibaba (BABA) and JD.com (JD) have also been pushing for more cross-border trades on their platforms.
Article continues below advertisement
JD.com opened Australia office to drive cross-border business
Through its gateway conferences, several of which have been held in North America, Alibaba has been telling overseas merchants that it can help them expand their markets in China. On its part, earlier this year, JD.com opened a regional office in Australia as part of its efforts to introduce more offshore merchants to the Chinese market. Alibaba and JD.com are motivated to promote cross-border trade on their platforms because they are keen to capitalize on the strong demand for high-quality imports in China as the country's middle-class population expands.
eBay has tried cross-border business and found it profitable
eBay is confident its cross-border strategy will pay off because it's been doing cross-border business in India for years, and its experience is that the business is profitable. It's also a fast-growing segment for the company. eBay made a profit of $407 million in the first quarter.
eBay's going cross-border could also be a strategic approach to e-commerce competition in India. As Amazon (AMZN) and Walmart (WMT) look keen to dominate India's domestic e-commerce market, cross-border trade isn't likely to be a priority for them initially.